Republican presidential hopeful Donald Trump has introduced to a new proposed amendment to the US Declaration of Independence in advance of his Whitehouse run. The full text can be found here: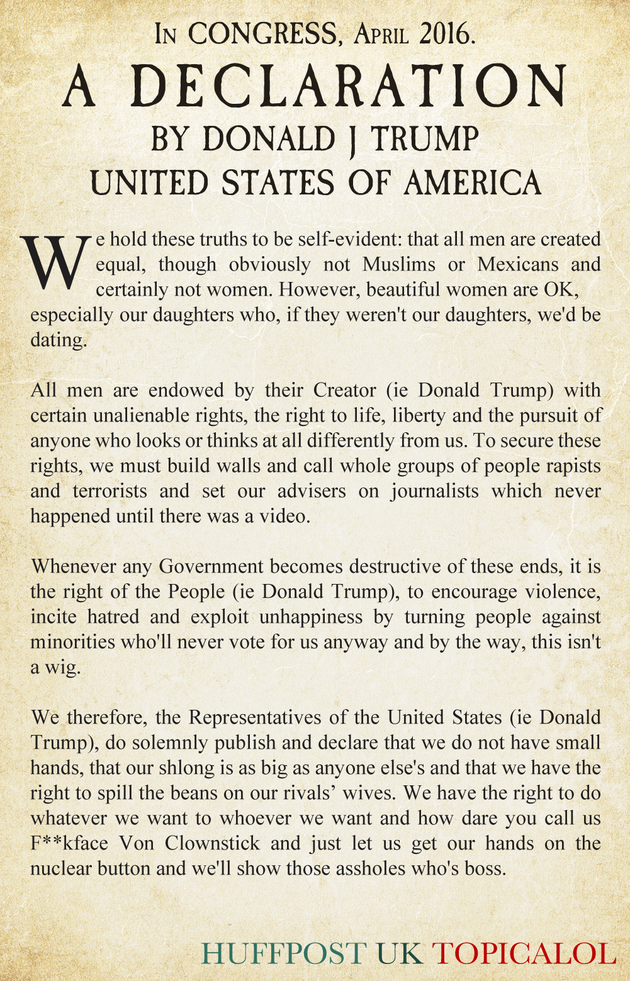 SUBSCRIBE AND FOLLOW
Get top stories and blog posts emailed to me each day. Newsletters may offer personalized content or advertisements.
Learn more