Heralded by fans as the "battle of the superheroes", Goldman v Monkman is set to be a hard-fought clash for the title.
But three months on, who is in the best position to be named University Challenge champion?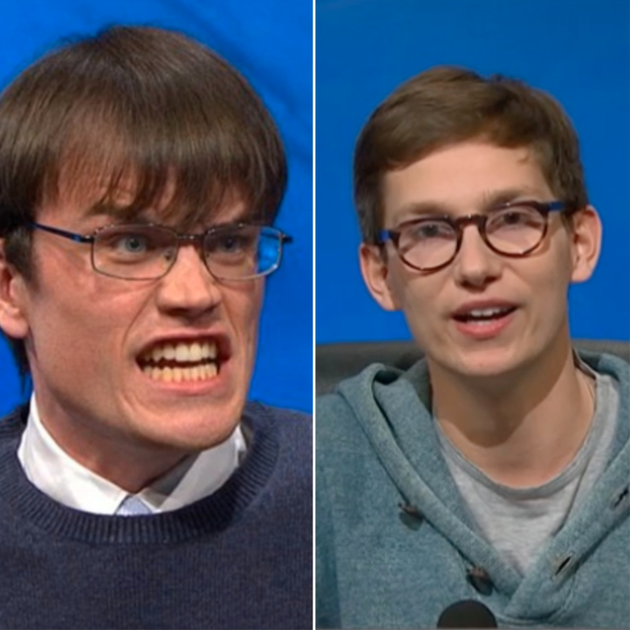 Analysis shows Balliol College, Oxford captain Goldman gave a very impressive performance last Monday against Edinburgh University, who were crushed 215 points to 140 in the last semi-final match of the series. 
Not only did he bag the highest individual score with 95 points, almost five times that of his Edinburgh counterpart Boyle, but the philosophy and theology student also correctly answered the most 10-point starter questions, taking five out of the 20 featured. 
Edinburgh University: 
Balliol College, Oxford: 
But despite viewers praising Goldman's performance as "amazing", it did not quite match up to Monkman's semi-final appearance against Emmanuel College.
However, with a 215 point semi-final score, Balliol College as a whole actually performed much better than Wolfson College.
While Monkman's individual score was phenomenal, the rest of his team only contributed 50 points. 
Could Goldman's more balanced team be the key to ending #Monkmania at the last minute?  
University Challenge fans are certainly excited at the prospect of the two brainiacs facing off for a second time:  
SUBSCRIBE TO & FOLLOW UK DAILY BRIEF