Starting out life as a small airfield in west London, Heathrow Airport is unrecognisable today from its modest beginnings.
The site was used during the Second World War but it was in 1946 that the facility was handed to the Air Ministry and the capital's new civil airport began to operate as London Airport.
On 31 May 1946, the airport first opened to commercial flights and has enjoyed many milestones since then,
Concorde's first commercial flight with British Airways from London Heathrow to Bahrain took place there in 1976, as well as the final commercial Concorde flights in 2003 when the supersonic planes touched down for the last time.
It was also at Heathrow in 1964 that the Beatles cemented their place in history as superstars when they were mobbed by hordes of screaming fans after returning from the US.
Things have certainly changed over the 70 years of Heathrow's life as a commercial airport, so we've gathered some of the best images of the airport and air travel over the years...
On Wednesday, Joanna Lumley marked Heathrow's 70th anniversary by unveiling a series of plaques featuring highlights of British culture from the past seven decades, the Press Association reported.
Since the UK's busiest airport began operation in 1946 more than 20 million flights have taken off, taking more than two billion passengers around the world.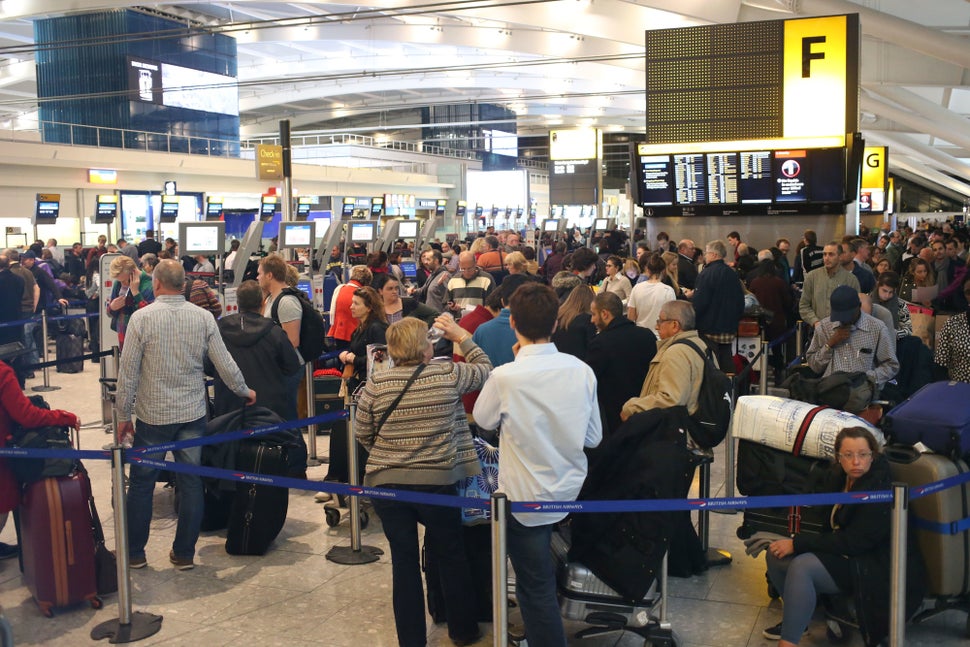 New York, Dublin and Dubai have been the most commonly visited cities from Heathrow.
Heathrow chief executive John Holland-Kaye said: "We're very proud of the role the airport has played in millions of people's lives as well as the economic success of the UK.
"This is an occasion for everyone to celebrate how Heathrow's global connections have influenced our nation and to recognise the possibilities of those journeys yet to come."