Twitter accounts associated with Islamic State (ISIS) have been given a colourful make-over by a member of the hactivist collective Anonymous.
Specifically, those accounts which ordinarily spew hatred and violence, are now daubed variously with the distinctive rainbow colours of the LGBT flag, a shot of men licking penis lollypops, links to gay porn and a road sign depicting a terrorist having sex with a goat.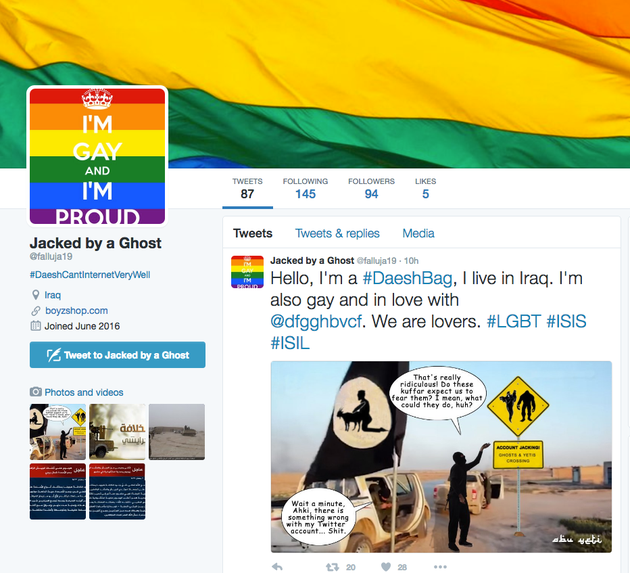 The hacks come following the Pulse nightclub shooting in Orlando, which saw 49 people killed after gunman Omar Mateen began shooting into the crowd on Sunday morning.
Cyber vigilante WauchulaGhost, who is affiliated with Anonymous, told Newsweek: "I did it for the lives lost in Orlando."
"Daesh [another name for the self-described Islamic State] have been spreading and praising the attack, so I thought I would defend those that were lost.
"The taking of innocent lives will not be tolerated."
Though Mateen stated allegiance to the jihadist group and it has claimed involvement in the shooting – the biggest mass killing of LGBT people in the West since the Holocaust – the extent of their involvement is unclear.
WauchulaGhost claims to have "jacked" 258 accounts personally, which he targeted after tweeting out a request for the names of any accounts praising the shooting.
Speaking to CNN, he added: "There was a few of us... that discovered a vulnerability. We thought, 'Hey let's go start taking their accounts... and humiliating them."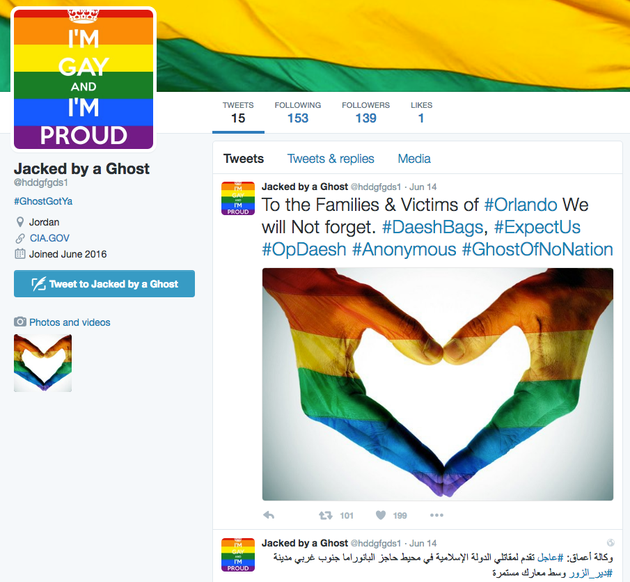 The hacker told Huffington Post: "I have actually used some of the jacked accounts to create confusion. I will DM the other followers and hold a conversation, then inform them I am not who they thought I was… So now, they aren't sure who is friend or foe."
WauchulaGhost says the attacks are not intended to offend Muslims more generally, telling Newsweek: "Our actions are directed at Jihadist extremists. Many of our own are Muslim and we respect all religions that do not take innocent lives."
SUBSCRIBE AND FOLLOW
Get top stories and blog posts emailed to me each day. Newsletters may offer personalized content or advertisements.
Learn more