The British talk show host, who made the jump to US telly in 2014, has long been teasing a move to Britain for the show, claiming last month that he was "talking about it" with producers.
On Tuesday (4 April) James confirmed he'd be filming three episodes of the show in London in June.
He announced the news in a new trailer, which shows him packing up his studio, alongside Reggie Watts, who is in charge of the show's music.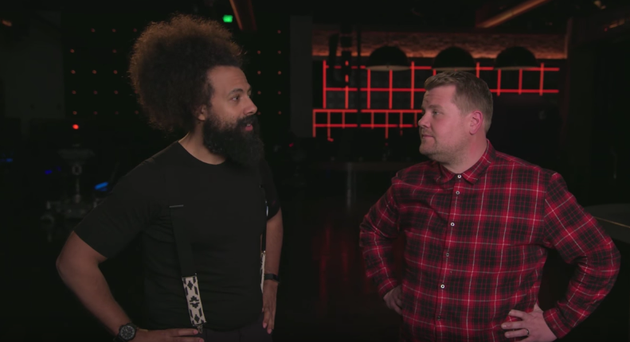 However, when Reggie jokingly laments that the show's cancellation was "inevitable", James tells him: "We haven't been cancelled, Reggie, we're just taking the show to London for a week."
James has said of the London-based episodes: "To bring 'The Late Late Show' to the UK is a dream come true for me.
"I'm incredibly proud of the show and we're going to do our best to make this week in London memorable."
There's also the small matter of 'Carpool Karaoke', which has proved to be the standout feature of James's show.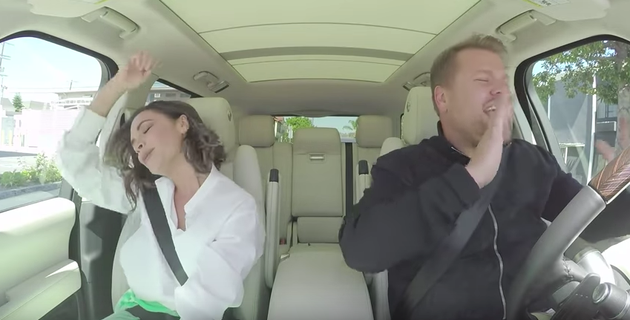 These London-based episodes of 'The Late Late Show' could finally be Robbie Williams's chance to get in the passenger seat, after he admitted he'd been snubbed by James for not being famous enough in the US.
The three episodes will be filmed at Westminster Central Hall, and here in the UK they'll air on Sky 1 and NOW TV on 7, 8 and 9 June, while in the US, they'll be shown on CBS as usual.
James Corden's 'Late Late Show' Best Bits
SUBSCRIBE TO & FOLLOW UK ENTERTAINMENT