Lahren, a 24-year-old pundit on TheBlaze, last week declared that although she is a staunch conservative she is also pro-choice.
She told ABC's The View: "I'm someone that is for limited government, so I can't sit here and be a hypocrite and say I'm for limited government, but I think that the government should decide what women do with their bodies.
"Stay out of my guns, and you can stay out of my body as well."
Fransen, deputy leader of the far-right group, published a video angrily denouncing her.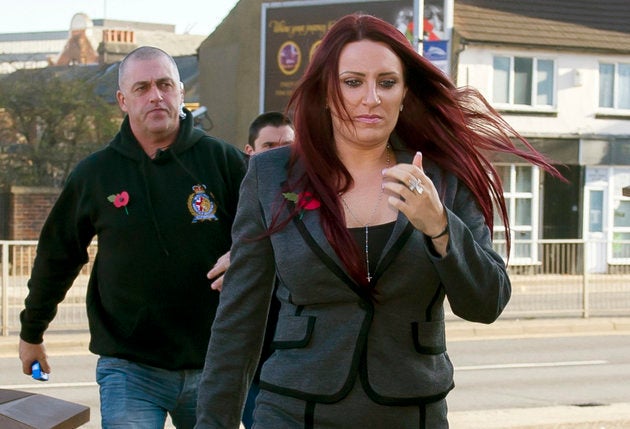 She said: "Most people fail to surprise me these days - we live in a world full of sin and apostasy where too often evil prevails over good.
"But there are moments when I'm literally blown away by certain individuals and this was one of those moments.
"I can honestly say as a former-staunch fan of Tomi Lahren, 'disappointed' doesn't even come close to my feelings on this comment.
"I understand that people are allowed to possess different views and opinions but this is a woman who has been outspoken on the issue of the rights of the unborn, even calling abortion what it is, murder."
Britain First has been a vocal champion of Lahren, regularly sharing her viral 'Final Thought' videos on its Facebook page.
Lahren rose to prominence during the 2016 presidential election campaign for her hardline and controversial rants on a range of topics including Islam, immigration and gun rights.
Oh, and she also gets quite passionate about beef. 
She now has millions of followers on social media but appears to be in career limbo after her suspension from TheBlaze.
SUBSCRIBE TO & FOLLOW UK DAILY BRIEF