The media personality was appearing on the show to discuss her gardening blog, as well as her collection of plants which she'll be showcasing at this year's Chelsea Flower Show, but wound up distracting us all with a few choice slips of the tongue.
First, you see, she offered the guest presenter a glimpse at her "lady garden", which we'd quickly like to point out is not a reference to anything crude, but simply what she chooses to refer to her actual garden as.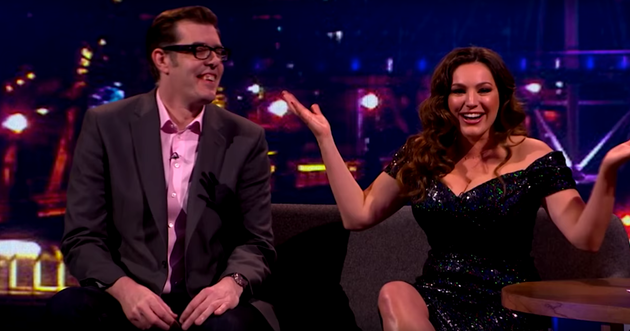 After that came a reference to her "neatly-trimmed bushes", accompanied by a snap of what looked to be the Teletubbies' garden, followed by the admission she's had "various different people come in and out over the years".
To help her with the garden, you understand.
Kelly continued: "I had this one guy in particular… we were chatting and I said, 'oh so what do you do in your spare time?' And he said, 'I have a friend who's a dominatrix, and I go and see her'.
"That kind of got me thinking that he likes [being dominated], and every time I asked him to do something maybe he was kind of getting off on it."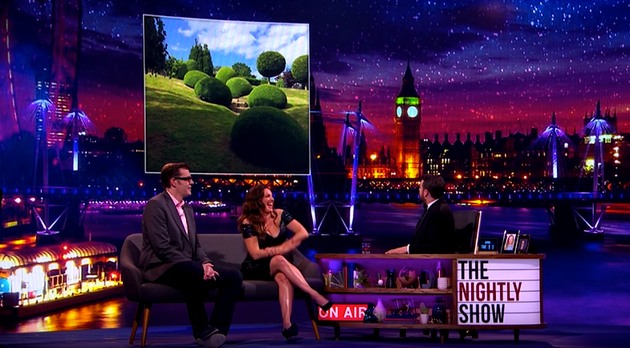 It wasn't long before she interrupted her own story with yet another innuendo, though, adding: "Whenever he came back, whenever I needed the lawn mowing or my hedges trimmed… see, it's a different gag now!
"I'd kind of say, 'oh would you mind mowing the lawn… but only if you want to, you don't have to, only if you want to."
SUBSCRIBE TO & FOLLOW UK ENTERTAINMENT