The Kenzo X H&M release date is finally here, and - as expected - the fashion world has descended into madness.
Shoppers desperate to get their hands on the 2016 mens and womenswear ranges queued up for hours in the cold waiting for H&M stores to open in London, Paris, New York, Los Angeles and Sweden.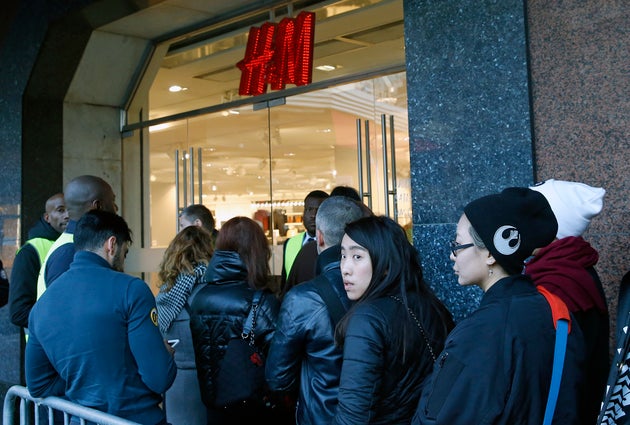 Those who chose to stay at home were also left extremely frustrated after the H&M website crashed this morning as too many customers tried to purchase goods at once.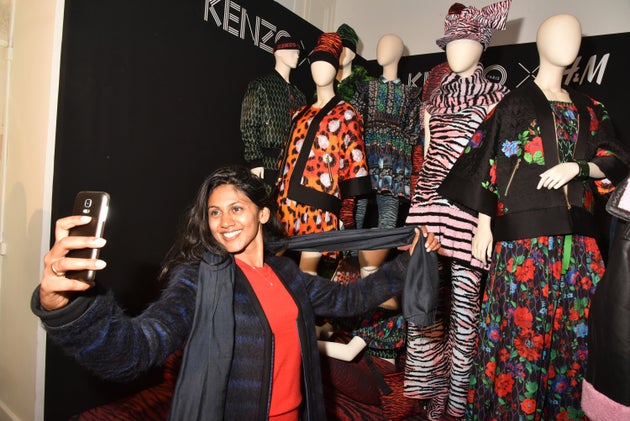 Some customers who did manage to purchase the range are now selling their items on eBay for more than six times the retail price.
One of the most popular pieces - a black and pink pile lined leather jacket - is listed as a 'buy it now' for almost £1,300, but was sold in shops for £199.99.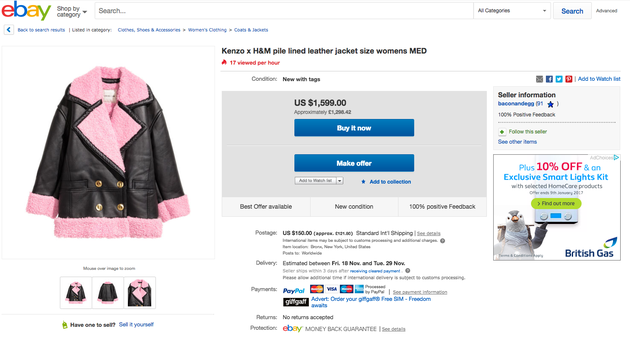 H&M's instant sell-out collaboration with Balmain last year also sparked a surge of 'super sellers'.
The Telegraph reported that a beaded jacket worn by Kendall Jenner in the advertising campaign retailed for £399.99 in H&M, but received bids over £3,300 on eBay just 45 minutes later. 
SUBSCRIBE TO & FOLLOW UK STYLE