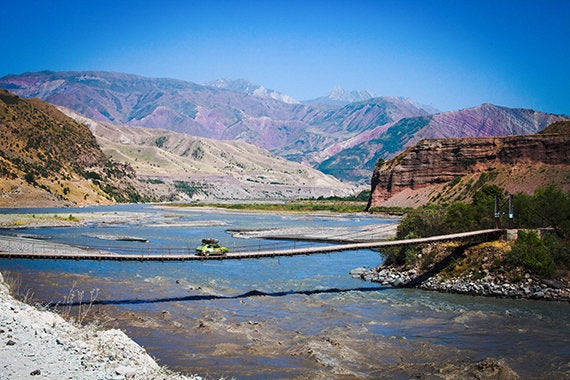 Now in its 14th year, the Mongol Rally is a gruelling and anarchic 10,000-mile journey with a very simple ethos: take a standard car with no back up or support vehicle, and drive it from Europe to Mongolia via any route you want. This is an old school adventure, where you use your wits to stay on the road, get to know the locals along the way (and probably ask for a bit of help), and squeeze as much fun per mile out of the experience as you possibly can. As far as winning goes, no one cares – this is all about the journey.
For Chris Ramsey, when that journey starts on 16th July, it marks a new milestone in the history of the Mongol Rally. He's the first person ever to attempt it in an electric vehicle. "Everyone thinks it's impossible," says Chris. "But I hope to prove that it really isn't, to challenge people's notions about electric vehicles."
The 16,000 km route chosen by Chris will see him pass through numerous diverse landscapes from the more familiar terrain of France and Germany to the less accustomed Georgia and Azerbaijan, across the mountains, deserts and steppes of Europe and Asia, ultimately ending up in Mongolia.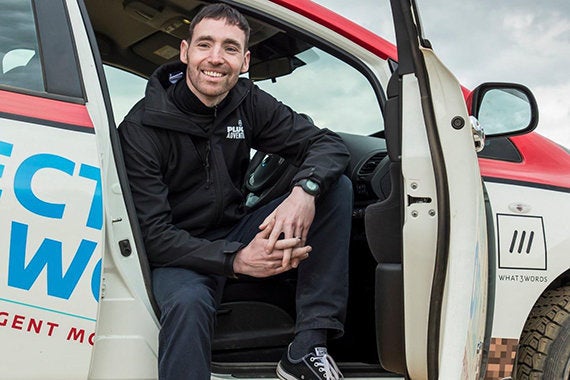 Chris has been heading off on EV travel adventures since 2011 when he first encountered the new (as it was then) Nissan LEAF and decided to drive it to all three of the UK's capital cities. "At that point there were maybe 30 or 40 chargers in the whole of the country, but I did 1,600 miles in four days and from that point on I was hooked," he says.
It led him to establish Plug In Adventures, and he's since set a few records, driving from John o' Groats to Land's End (the entire length of Britain) in an unofficial record time for an EV, then turning around and driving it back again, which had never been done before. He's completed the North Coast 500, a 516-mile circuitous route around the Highlands of Scotland, and also driven from Edinburgh to Monte Carlo. But the Mongol rally is whole new order of magnitude. So what kind of preparations has he made?
"I'm using a 30kWh Nissan LEAF Acenta," he says, "and the front interior hasn't changed at all. But we've stripped out the back seats to allow for extra storage room and reduce weight. We also have some Speedline SL2 Marmora wheels and Maxsport RB3 rally tyres, which we'll fit when we get to the more challenging terrain." The RML Group, a high performance automotive engineering company has helped get the vehicle battle ready. It's now dubbed the LEAF AT-EV (all-terrain electric vehicle).
But what about the battery? Travelling through Europe these days there are lots of dedicated charge points, but what do you do when you hit the remote landscape of Kazakhstan or the Mongol steppes?
"It's true that in these countries, as well as in places like Georgia and Azerbaijan, there is a limited charging infrastructure, but because this is an adventure and not a race, we have time to pull up at places like hostels and campsites and charge there," Chris confirms.
One stop Chris will definitely be making along the way is in the Kazakhstan capital of Astana. "I got in touch to tell them about driving an EV through their country and they were very enthusiastic. They've invited me to the Future Energies Expo taking place while I'm there. It's a three-month conference involving 112 countries. So hopefully I'll have a chance to show them what an EV can do."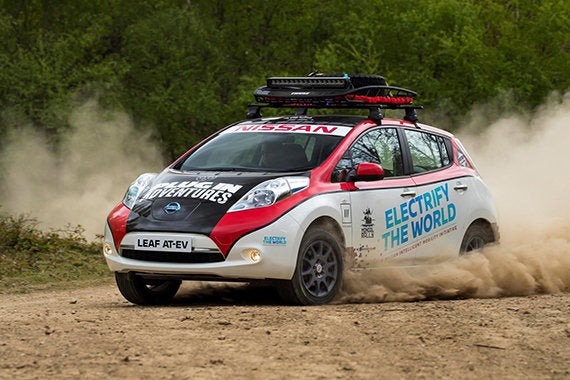 Chris envisages the journey taking six to eight weeks. His co-pilot is his wife, Julie, who like Chris is not short on wanderlust, although this will be her first taste of an EV adventure. "We want to get out there and dispel the myths about EVs, that they're not fun, that you can't drive long distances or over challenging terrain," says Chis. "People tend to be aware that EVs are a more sustainable mode of transport, but they don't realise they're becoming as practical as regular modes of transport too."
Chris's Nissan LEAF might be the first ever EV to enter the Mongol Rally, but he sees EVs becoming the norm very soon. "Everybody talks about a tipping point when it comes to electric vehicles and I think we're at that tipping point right now. I think we'll see a big spike in EV sales in the next two to three years because people are finding out about the huge advances that have been made in the technology. But the really exciting stuff around the corner is vehicle to grid and all of the opportunities that opens up, like being able to use electricity from your car to power your house and visa versa. It's going to be a different world in ten years, it really is."
For now, though, Chris's focus is firmly on making it the 10,000 miles to the finish line. "I'm really looking forward to getting into the places that are unfamiliar like the Mongolian steppes, and meeting the nomadic people who live in the Gers," he says. "At the end of the day, you're travelling across the other side of the world so anything can happen – that's what makes the whole thing so exciting."
SUBSCRIBE TO & FOLLOW UK DAILY BRIEF