Diamond engagement rings are (sort of) losing their sparkle. 
According to recent research conducted by insurance house, Allianz, consumer habits are changing when it comes to buying an engagement ring. 
And it's millennials leading the way by opting for coloured stones, such as rubies, sapphires and emeralds, due to ethical, financial and creative tastes. 
Thanks to diamond company DeBeers' 'two months' pay' marketing campaign in the 1980s, it had became commonplace for men to spend at least two months' salary on their fiancee's engagement ring. 
But the report showed that men now pay a lot less for a ring, spending on average £573. 
Anusha Couttigane, a senior analyst at Kantar Retail, spoke to The Telegraph about the trend.
"A generation of marital age people are now prioritising other things such as weddings, housing and the cost of having children, rather than splashing out on a really expensive ring," she said.
"There is still a lot of demand for solitaire diamond rings, but there has been growth in non-traditional designs which use a range of cheaper, coloured stones too."
Sorry Marilyn, but it looks like a diamond ring is no longer a girl's best friend.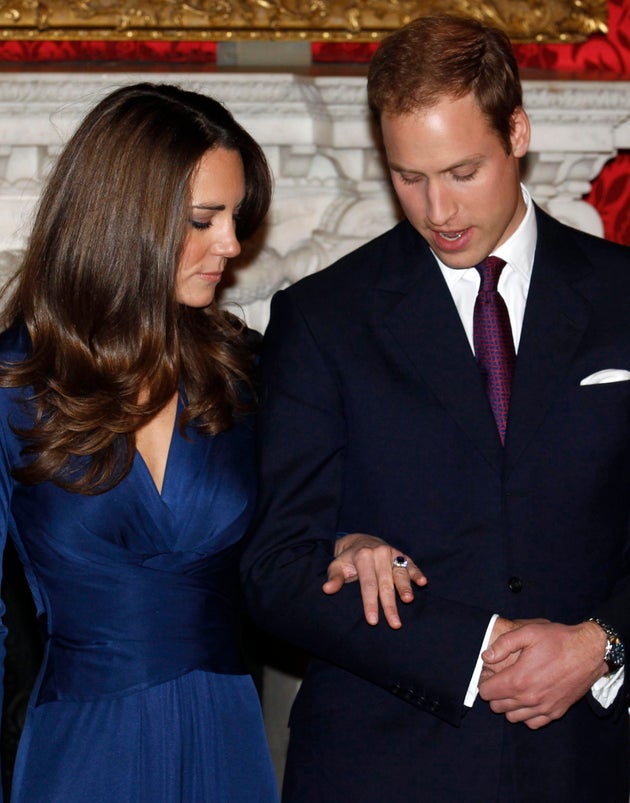 Many millennials are forgoing the allure of diamonds in the name of ethics, according to Couttigane.
They want to know the 'who, what, where and when' of their jewellery purchases - and it has been causing a stir within the industry in recent years, as companies have altered their policies. 
Chopard, a luxury jewellery and watch company, was one of the first to make ethical jewellery from Fairmined gold, which has been certified as being from empowered responsible artisanal and small-scale mining organisations.
Back in 2013, Chopard launched both a diamond cuff and set of earrings as part of a red carpet initiative, which was worn by Hollywood actresses Cate Blanchett and Marion Cotillard. 
The Swiss-based company is fully committed to supporting Fairmined-certified mines in South America by ensuring local communities are treated fairly. 
And then there's Gemfields. A global company that supplies coloured gemstones to brands. It is a leading light in terms of ethical processes as it ensures that every step of its gemstone-extraction process is transparent. 
Adopting a mine-to-market traceability, is proving to be successful as the interest in conflict-free gemstones continues to rise. 
Mila Kunis, an actress and ambassador for the company since 2012, has previously spoken of her admiration for its ethics after visiting its emerald mine in Kagem, Zambia. 
"That was really important to me," she tole The Telegraph on 11 July 2015. 
"I went there thinking, 'Well, they are only as transparent as they want you to see they are'," Kunis said.
"So I talked to all the employees. They give their workers contracts; in Zambia that was unheard of."
But the traditional diamond stone hasn't been completely lost on Millennials. A 2016 report conducted by DeBeers reported that 'millennials spent nearly $26 billion (about £21 billion) on diamond jewellery in China, India, Japan and the United States, 45% of the total retail value of all new diamond jewellery that year.'
Also on HuffPost
Sapphire Engagement Rings
SUBSCRIBE TO & FOLLOW UK STYLE