Muslims have handed out thousands of roses at London Bridge in a display of solidarity.
The blooms were handed to any passers-by by the group.
Zakia Bassou, organiser of 1,000 Roses London, explained that it was a "symbolic gesture of love, solidarity and community".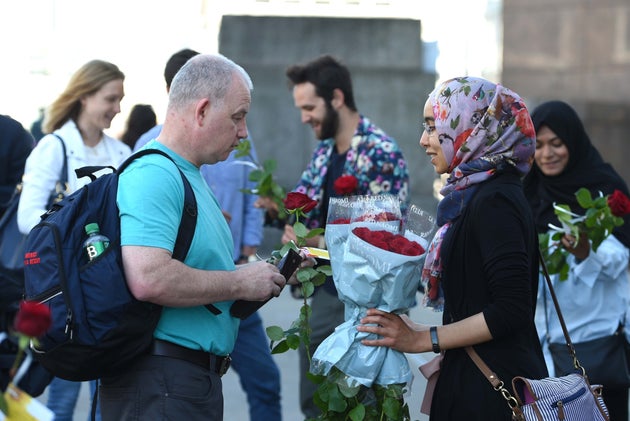 She said: "It was the tragic events of last weekend and we were determined not to let that divide our community.
"So we're here today with over 3,000 roses in a symbolic gesture of love, solidarity and community.
"The idea is that we won't let London Bridge fall down, or any bridge upon which our communities are based.
"It's been overwhelmingly positive. Some people have been very emotional, some people have been very curious and come up and asked.
"You know it's not a usual sight to have so many flowers out, so very supportive.
"It resonates with a lot of people and some of them have laid the roses down in tribute further down, in memory of the victims."
The campaign, which was founded by Bassou, saw both Muslims and non-Muslims take part in the act of kindness.
Volunteer Will Grave echoed her message, saying: "It's Muslims and non-Muslims coming together to do something really positive, and I think the idea is about communities coming together and showing that we're not going to let these people win."
"We might have different faiths and come from different backgrounds but we are all British and what makes us British is that we won't be defeated by things like this and, you know, we're not reeling from anything. We just want to get on with life in a positive way."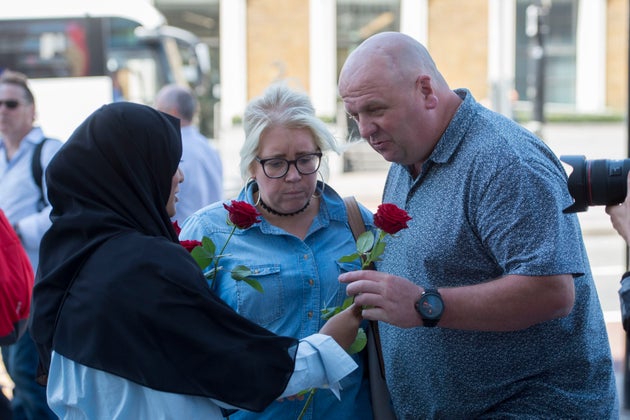 He said: "London is open. Our resilience, unity and defiance of those evil individuals who seek to harm us and destroy our way of life will never change.
"As we mark one week on from the appalling attack, we are coming together to raise money for the victims and their families. I urge all Londoners to do what they can to support this appeal and show the world that we are city that will never be divided or cowed by terrorism."
SUBSCRIBE TO & FOLLOW UK DAILY BRIEF