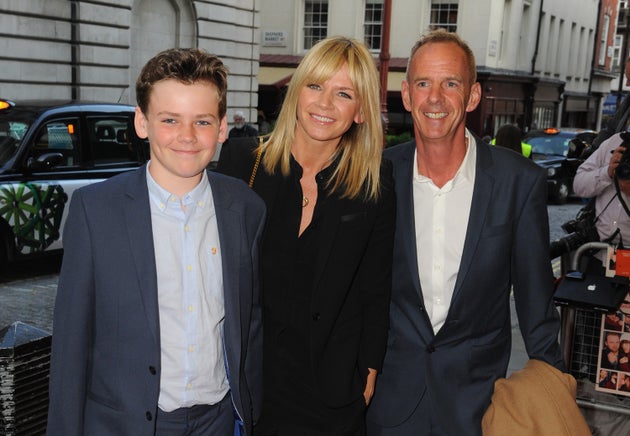 Zoe Ball and her DJ husband Norman Cook - better known as Fatboy Slim - have announced their separation after 18 years together.
The pair say they remain "great friends" in a statement posted on Twitter, adding they "will continue to support each other and raise our beautiful children together, living next door but one".
The statement adds: "With great sadness we are announcing that we have separated. After many exciting adventures together over the last 18 years we have come to the end of our rainbow."
The couple got together after meeting when Zoe interviewed the globally successful DJ during summer season in Ibiza in 1997. Their wedding two years later was celebrated for its informality, with Zoe spotted wearing a cowboy hat, still apparently recovering from her hen night.
The couple has withstood previous strains, first when Zoe admitted to an affair with DJ Dan Peppe, and more recently when Zoe was photographed in a drunken smooch with Franklin Lake singer Tay Tay Starhz at the 'Strictly: It Takes Two' wrap party last December.
At the time of the latter, she joked that her husband had forgiven her, saying: "He has always said he wants his gravestone to read, 'Norman was a very patient man.' And that sums it up really!"
Celebs Who Handled Their Splits Like A Boss
SUBSCRIBE AND FOLLOW
Get top stories and blog posts emailed to me each day. Newsletters may offer personalized content or advertisements.
Learn more