Concerns have been raised after a number of security-related incidents at the Olympics in Rio.
In one worrying incident, a stray bullet tore through the equestrian media tent.
No one was injured in the incident, which saw the bullet come through the tent's plastic roof on Saturday afternoon.
The area was not evacuated.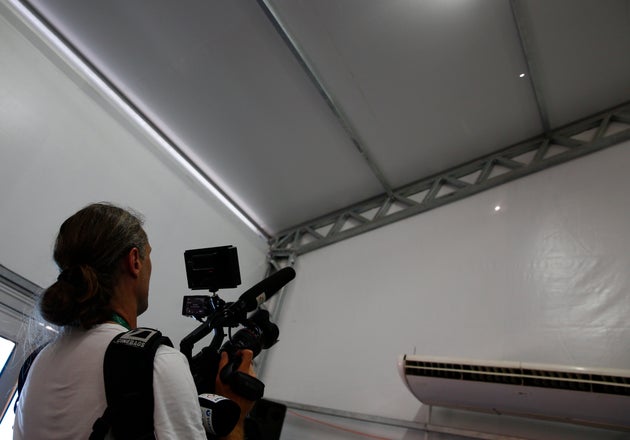 Mario Andrada, spokesman for the Rio 2016 organising committee, said: "It was a stray bullet and has nothing to do with the Games."
He added that security around the venue had been increased as a precaution.
Dozens of police and troops patrolled the streets en route to the equestrian complex. 
A spokesman for New Zealand's Olympic team said the bullet had fallen close to where the team's press attache was seated.
Rob Waddell, New Zealand chef de mission and Olympic rowing gold medalist said: "She was sitting down and it went between the door and ceiling above her."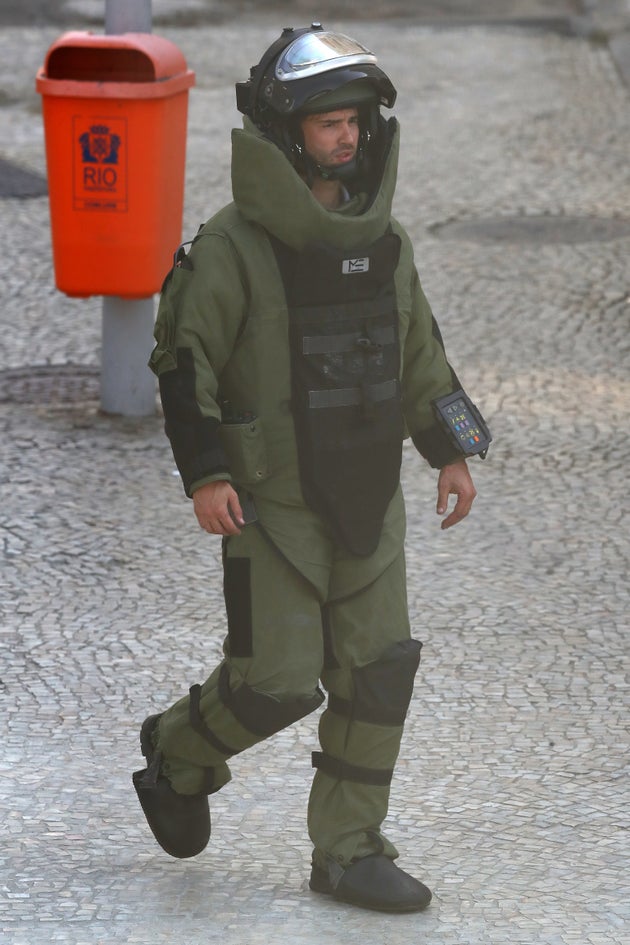 He said New Zealand police liaison had advised the team that they were not being targeted, though the incident was still being investigated. New Zealand team members have been advised to stay inside competition venues, he said.
The incident came shortly after a bomb disposal squad blew up an unattended bag near the finish line of the men's road cycling race in a controlled explosion.
A spokeswoman for the public security department said that officials believe the bag may have belonged to a homeless man, but protocol requires any unattended objects to be destroyed.
Several similar incident have taken place around Rio.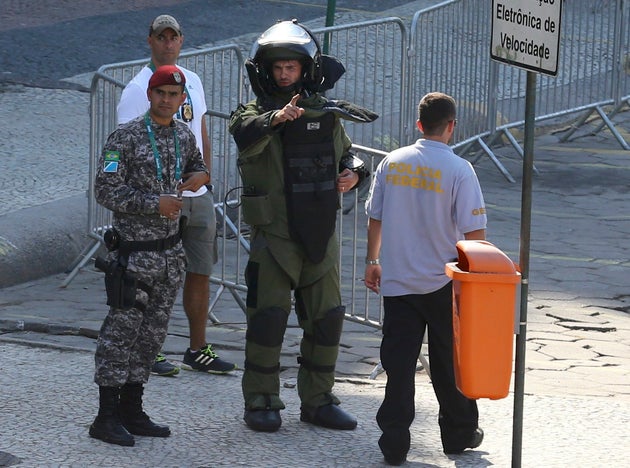 Meanwhile, two Australian rowing coaches were robbed at knifepoint near the city's famous Ipanema Beach.
Australia's The Age reported that the two men were wearing their team uniforms while walking the short distance back to their hotel at around 8.30pm local time.
They were accosted by two male teenagers, who grabbed one of them by the throat and also threatened them with a knife.
A team blazer, wallet and both the men's mobile phones were taken in the incident, although neither were physically harmed.
Australian Olympic Committee spokesman Mike Tancred said that organisers needed to "lift their game" and protect people better.
SUBSCRIBE TO & FOLLOW UK DAILY BRIEF