Richard Hammond has given fans a video update live from his hospital bed, after becoming injured in a car accident over the weekend.
He's now assured fans he's doing OK, with a typically irreverent video message, recorded in a Swiss hospital.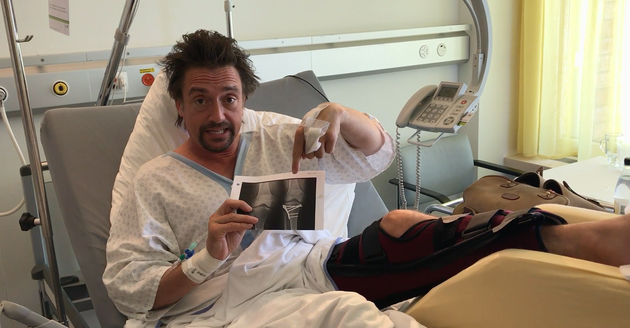 In the clip, posted on Drive Tribe, he commented that he'd be undergoing surgery to get a "Swiss army knee", explaining: "I'd like to thank all the medical professionals who got me by air ambulance from the crash to this hospital, and have dealt with me ever since."
He then joked: "I'd like to say thank you also to James May, who smuggled a bottle of gin in for me last night, I shouldn't have said that out loud… and most importantly, sorry to my wife Mindy, and my daughters Izzy and Willow. I'm sorry for being such a colossal…"
At that point, his co-presenter James May - who was revealed to be filming the video message - held a copy of 'The Idiot Brain' in front of the camera.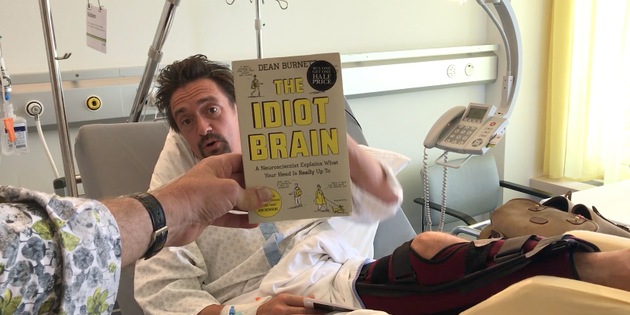 During his time on both 'Top Gear' and 'The Grand Tour', Richard has been involved in a number of stunts that have gone wrong, most notably in 2006, when he almost lost his life after he was involved in a 288mph collision.
'Top Gear': The Best Bits
SUBSCRIBE TO & FOLLOW UK ENTERTAINMENT