At least 71 people have been injured after lightening struck at a music festival.
Police said that 71 people were hospitalised after lightening struck at the music festival in Mendig, western Germany.
Mayen police spokesman Lars Brummer told the Associated Press that "a number of those hospitalised have been discharged again."
Organisers have now suspended the festival.
Klaus-Peter Schulenberg, chairman of the Eventim company, said organisers are following orders from local authorities to put the festival on hold after more warnings of bad weather.
Schulenberg said Saturday that visitors are being urged to take shelter, but the event may resume around 8pm (local time) if weather improves.
The festival held at a former airfield near Mendig, about around 62 miles (100km) west of Frankfurt, is one of the most popular in Germany.
Performers this year include Tenacious D, the Red Hot Chili Peppers and Black Sabbath.
Germany is among a number of European countries suffering from terrible weather.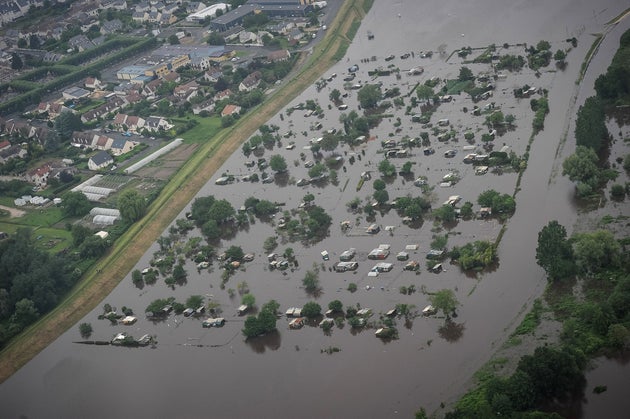 Heavy rain in central Europe has left at least 14 people dead and forced thousands from their homes.
SUBSCRIBE TO & FOLLOW UK DAILY BRIEF