She married cyber hack Junaid Hussain in Raqqa, Syria, but was widowed when he was killed in 2015 by a drone strike while travelling in a vehicle.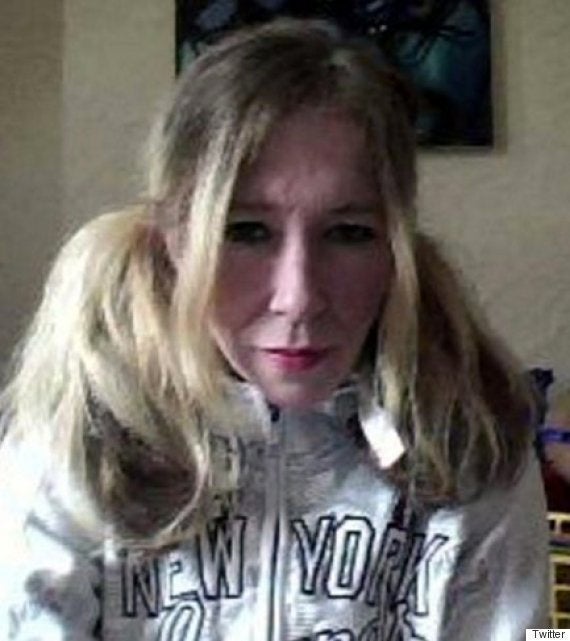 Earlier this month it was claimed Jones, who has spoken of her desire to "behead Christians" and urged British women to carry out attacks on civilians, is tearfully yearning to return to her home country.
While it is certain Jones would be arrested immediately and eventually jailed, a petition calling for her to be blocked from entering the country at all has been signed by more than 15,000 supporters.
It also calls for Jones' citizenship and passport to be revoked.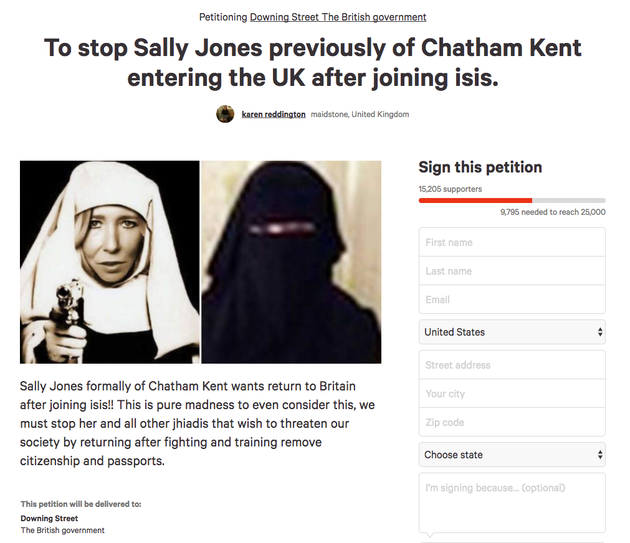 In an exclusive interview with Sky News, a woman known as Aisha said Jones was "crying and wants to get back to Britain but ISIS is preventing her because she is now a military wife. She told me her wish to go to her country."  
The petition comes after one of Jones' relatives told The Sun he believed the 50-year-old would find her way back nonetheless.
He said: "She would find a way. She's very cunning. I don't think she quite understands the position she's put herself in. We all have choices in life and she's made hers."  
Jones took her young son, who is now 12, with her to Raqqa where it is believed he has been forced to execute prisoners. His mother is also reported to use him as a human shield when she travels.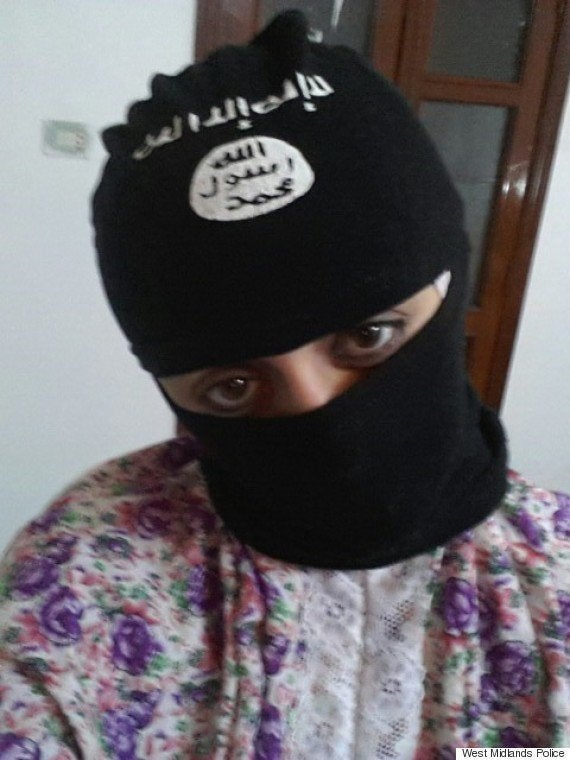 Previously a guitarist in an all-female punk band, Jones has in the past hinted about becoming a suicide bomber and has also insisted she will "never love again" following her husband's death.
In 2016 Tareena Shakil became Britain's first woman to be found guilty of joining the IS terror group as she was jailed for six years at Birmingham Crown Court. 
The 27-year-old, who fled to Syria with her toddler son, was also found guilty of encouraging acts of terror in Twitter posts she made before leaving the UK. 
The former health worker left the UK in 2014, telling her friends she was going on a family beach holiday, but travelled to Syria with her child, ending up living in the IS capital of Raqqa. 
Shakil became unhappy while in Syria and decided to return to the UK after deciding she had made a mistake. She returned to the UK in February 2015 and was arrested off a flight landing at Heathrow Airport. 
SUBSCRIBE TO & FOLLOW UK DAILY BRIEF