Sir Philip Green has said he is "very, very, very sorry" for the "hardship and sadness" of thousands of people who lost their jobs when BHS collapsed.
The controversial retail tycoon, who owned the business for 15 years before selling it for £1 to Dominic Chappell, said it had been a "horrible" time for him and his family after it went into administration.
Green was derided for evidence of his extravagant spending, such as his £100million yacht, while the livelihoods of around 8,500 people who stood to lose their jobs hung in the balance.
Earlier on Tuesday, lawyers for Green published a report that attacked a parliamentary report from July on BHS' collapse, which accused him and Chappell of "plundering" the high street chain while in charge of it.
Green's lawyers' report said the MPs' report had "very serious factual and legal errors" and drew "unsupportable" conclusions.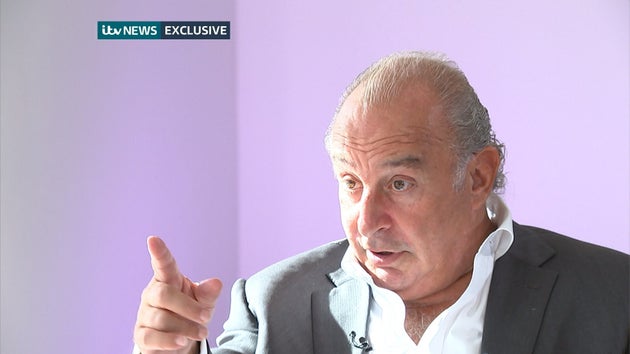 In an interview with ITV political editor Robert Peston, Green said Chappell, who had no previous retail experience, was "categorically the wrong buyer" and said it was "never my intention for the business to have the ending it did."
Green said: "I want to start with saying how sad and very, very, very sorry I am for all the hardship and sort of sadness caused to all the people who worked there, and all the pensioners.
"I hope and believe all the people that worked very closely with me at BHS for all those years and some for the whole journey will know, it was never my intention for the business it to have the ending it did.
"Unfortunately lots of sad circumstances occurred. The starting point of this is, I am sorry for where we have landed."
Green also said it had been a "horrible, horrible, horrible period" for him as he has came in for severe, public criticism over his role in BHS' collapse.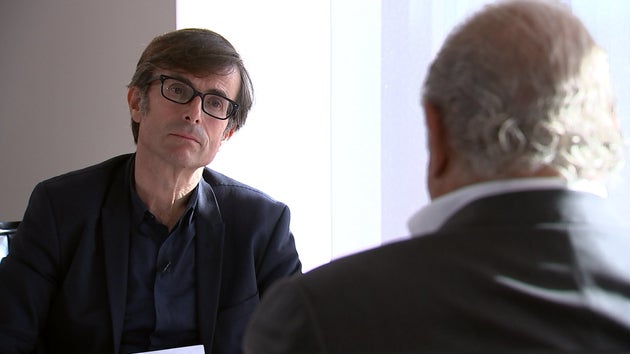 He told Peston: "It's horrible. But at the end of the day Robert, I haven't run away. I'm here, I'm sitting here with you. I'm happy to look you straight in the eye. I want to fix this pension solution more than anybody in the world, right."
He also accused MPs of "all hiding behind parliamentary privilege" to "bully" him.
MP Frank Field, who jointly led the inquiry into BHS, defended its report.
He said: "My own views were shaped by that evidence as well as the circumstances of those former BHS workers whose jobs have been lost and pensions put at risk. MPs are entitled to have views and to take those views with them into Parliament.
"That one of the country's top legal minds has been drawn in to defend Sir Philip's actions shows how Herculean that task is. But the House will draw its own conclusions later this week."
MPs are debating on Thursday the motion that: ""the sale of the company to Retail Acquisitions Limited for £1 was clearly not in the interests of British Home Stores' employees and pensioners."
SUBSCRIBE AND FOLLOW
Get top stories and blog posts emailed to me each day. Newsletters may offer personalized content or advertisements.
Learn more