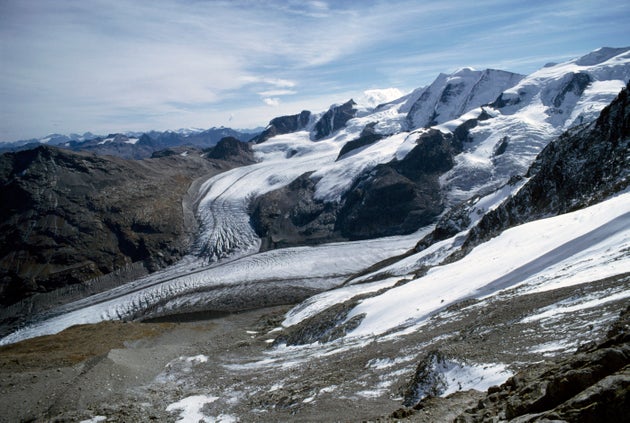 As global temperatures have soared, Switzerland's Morteratsch glacier has retreated – by almost 3 kilometres over the last 157 years.
Fearing the loss of the landmark glacier, locals asked Johannes Oerlemans, a scientist at Utrecht University, to come up with a solution.
According to the scientist, a layer of artificial snow just a few centimetres deep and covering a 0.5 square kilometre plateau could shield the glacier from the sun's rays, enabling it to regain up to 800 metres of length within 20 years.
There's only one catch; locals will need an army of snow machines – about 4,000 – to get the job done.
Locals are now funding a pilot at the foot of Diavolezzafirn, a smaller glacier, to see if the plan works in practice. 
If it does, it's hoped that the Swiss government will provide the millions of Euros needed to realise Oerleman's vision.
It would be a big upfront cost, but it could help secure the future of one of the region's most popular attractions.
SUBSCRIBE TO & FOLLOW UK DAILY BRIEF