An online statement said: "Like all older animals, Tilikum had faced some very serious health issues. While the official cause of death will not be determined until the necropsy is completed, the SeaWorld veterinarians were treating a persistent and complicated bacterial lung infection.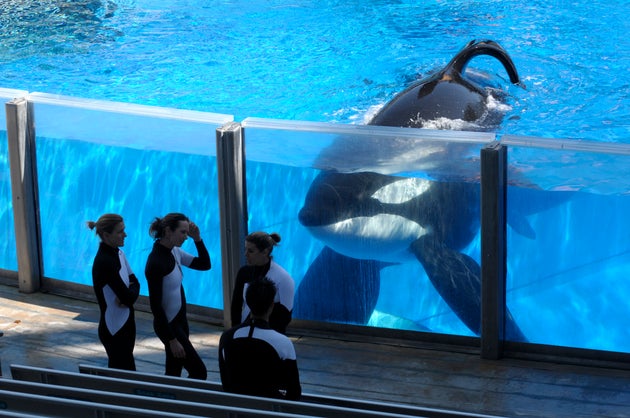 "The suspected bacteria is part of a group of bacteria that is found in water and soil both in wild habitats and zoological settings." 
Tilikum, believed to have been around 36-years-old when he passed away, became the poster whale for an anti-captivity movement when he was featured in the 2013 documentary Blackfish. 
The programme recounted his life, starting with his capture and captivity at Sealand of the Pacific in Canada.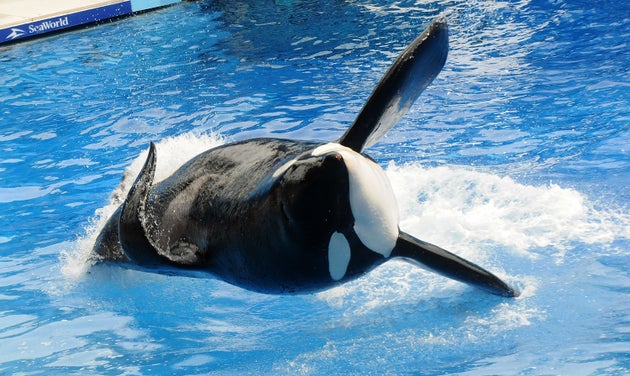 While at Sealand in 1992, Tilikum and two female orcas were responsible for the death of a part-time trainer who slipped and fell into their pool and was submerged by them.
Tilikum, who was born in the waters off Iceland, was moved to SeaWorld Orlando a short time later, and Sealand later closed.
In 1999, a naked man who had eluded security and sneaked into SeaWorld at night was found dead the next morning draped over Tilikum in a breeding tank in the back of Shamu Stadium.
But it was the 2010 death of SeaWorld trainer Dawn Brancheau by Tilikum after a "Dine with Shamu" show that left the biggest impact on the future of orcas at SeaWorld parks.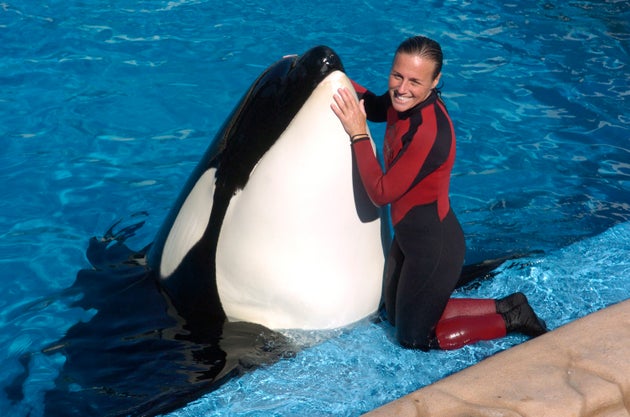 Brancheau was interacting with Tilikum before a live audience at SeaWorld Orlando when he pulled her from a platform by her arm and held her under the water. An autopsy report said Brancheau drowned but also suffered severe trauma, including multiple fractures.
Tilikum was SeaWorld's most prolific male orca, siring 14 calves while he was at SeaWorld Orlando. He arrived at the park about 25 years ago.
He was noticeable for his size at more than 22 feet and 11,800 pounds.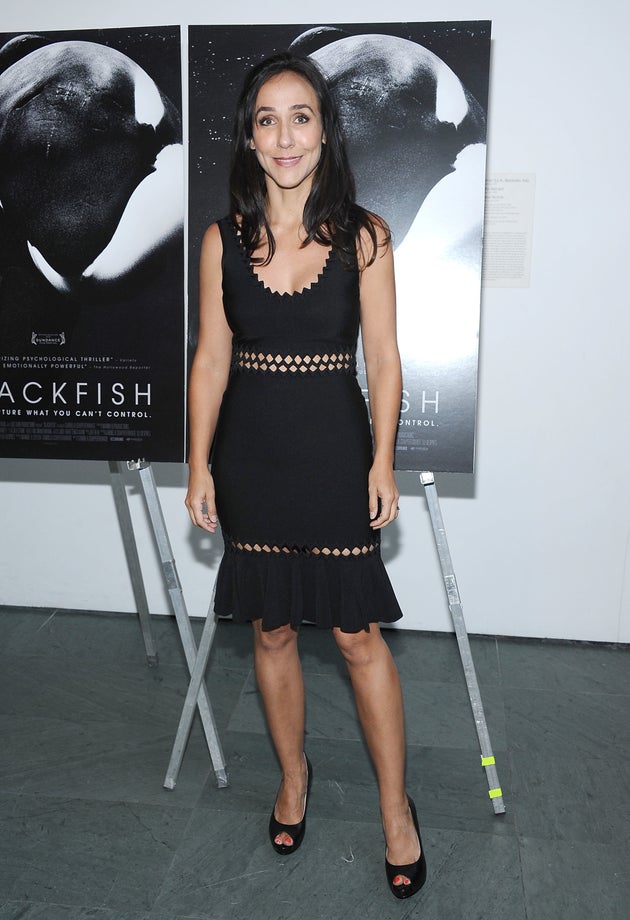 The documentary argued that killer whales, when in captivity, become more aggressive toward humans and each other. After the documentary played at the Sundance Film Festival and aired on CNN, several entertainers pulled out of planned performances at SeaWorld parks and animal rights activists increased their demonstrations outside the parks.
Attendance at SeaWorld parks dipped, the company faced falling profits and Southwest Airlines ended its 25-year relationship with the theme park company.
SeaWorld CEO Joel Manby acknowledged that the public's attitude had changed about keeping killer whales captive, stating: "We needed to move where society was moving."
When news broke in March that Tilikum was ill, the water park had claimed his age (approximately 35 at the time) put him "near the high end of the average life expectancy for male killer whales."
This week the world's oldest known orca, a female named Granny, was declared dead at the ripe old age of 105. 
The whale, which lived in a pod in Puget Sound, had been spotted thousands of times over 40 years of orca surveys. 
SUBSCRIBE TO & FOLLOW UK DAILY BRIEF