A toddler proved his behaviour was as perfect as his pet by obeying the dog's commands.
When the toddler's dad told him to 'sit', he proudly sat down just like the dog next to him.
If only getting a toddler to do what you wanted was always that easy...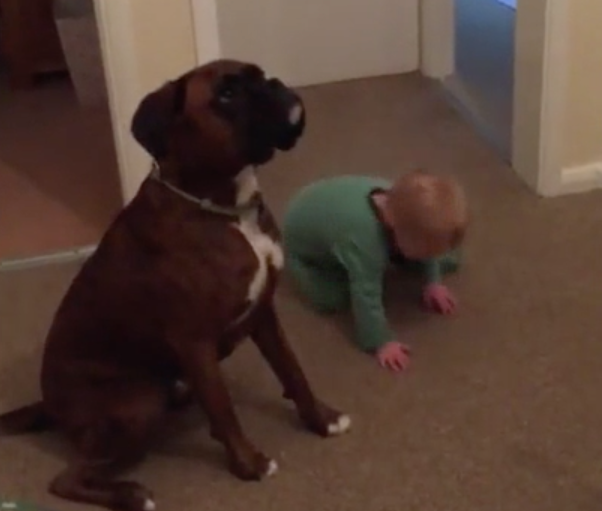 Also on HuffPost
People Doing Yoga With Their Pets
SUBSCRIBE AND FOLLOW
Get top stories and blog posts emailed to me each day. Newsletters may offer personalized content or advertisements.
Learn more