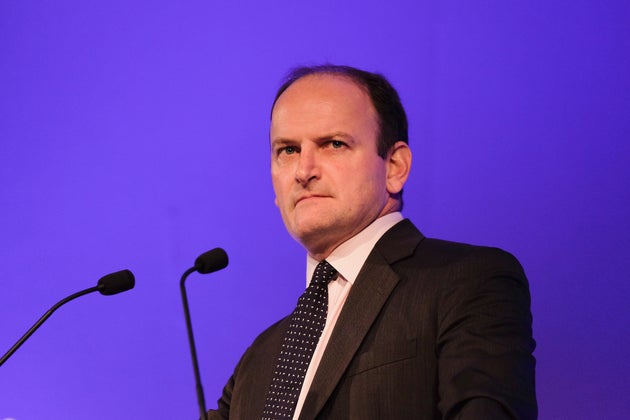 Douglas Carswell's future in Ukip is subject to an "ongoing" investigation by party chiefs, The Huffington Post UK can reveal.
Carswell strongly denied the accusation, despite leaked emails showing him suggesting Farage should get a lower grade honour – such as an OBE or MBE "for services to headline writers".
But the meeting was part of a broader inquiry into whether Carswell should be kicked out of Ukip, with a party source saying it was needed as there are "facts to define" as part of an "ongoing" investigation.
The decision to expel Carswell rests with the party's National Executive Committee, who were primed to take disciplinary action against the former Tory in December 2015.
Senior party figures were furious with Carswell after he called for Farage to step down as leader on the same day as David Cameron's EU renegotiation hit a brick wall over migrant benefits.
Farage felt Carswell's suggestion a "fresh face" was needed at the top of the party distracted the attention from his own attacks on Cameron.
Yesterday, Farage insisted Carswell should be kicked out of the party as he has "sought to split and divide Ukip in every way imaginable."
Speaking after a Fishing for Leave event in Westminster, Farage branded Carswell as a "Tory posh boy" who did not believe immigration should have been used as a campaigning issue in the EU referendum.
He said: "He's been picking a fight with us ever since the General Election.
"I managed to live with it as leader of Ukip, I just ignored it, but we have got a new leader of Ukip who needs to be given a chance and he's got somebody sitting for Ukip in the House of Commons contradicting in policy terms everything he does."
The former Tory MP admitted last year he defected to Ukip as part of a plot the "neutralise" Farage ahead of the EU referendum.
In an interview for The Brexit Club, Carswell said: "Angry, nativist Ukip risked being so toxic that if it ran the referendum it would do to the Eurosceptic cause what kryptonite did to Superman.
"That could not be allowed to happen."
Yesterday evening there were reports Carswell had held talks with the Tories about defecting back to the party.
Ukip MEP Bill Etheridge said the latest revelations "were a slap in the face to the four million people who voted for UKIP and the UKIP membership who campaigned for him twice to be elected into Westminster to represent them, not the Conservatives."
"Earlier today I called for him to step aside from UKIP, this news only reaffirms my belief that Douglas Carswell is not UKIP.
"His excuse that the people of Clacton are 'electioned out' is pathetic: Douglas - do the decent thing and call a by election so the people of Clacton can be represented by a real UKIP MP." 
SUBSCRIBE TO & FOLLOW UK POLITICS