The kindness of strangers has proven to be a powerful force for a Second World War veteran who was conned out of his life savings by heartless phone fraudsters.
Cyril Banks, of Bishop's Stortford, lost £9,000 after receiving a call last Monday from a man claiming to be from Scotland Yard.
The man told the 91-year-old his bank card had been used fraudulently and that all of the money would have to be withdrawn from the account to assist police in tracing the offender. A man then went to Banks' home and collected the cash.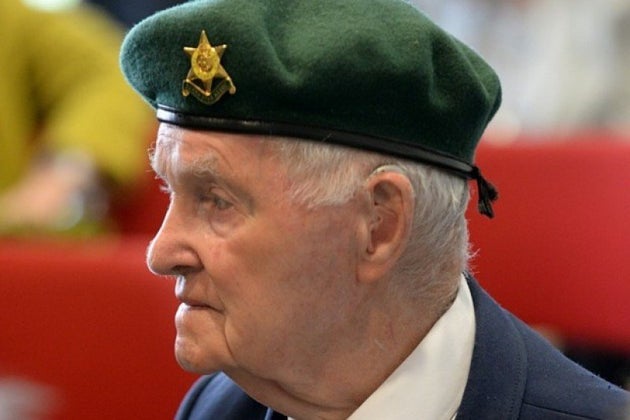 The matter is being investigated by a specialist unit of Herts Constabulary but in the meantime the public has dug deep into its collective pockets.
A GoFundMe page was set up by Herts & Essex Observer editor Paul Winspear, appealing for help refunding Banks' savings.
Less than 24 hours later, the £9,000 mark has been surpassed and more than £12,000 has been raised.
Banks, who is active in collecting for the Royal British Legion's Poppy Appeal, was in the Royal Navy from February 1943 to August 1946. The widower's tour of duty took him around the world, from the Arctic Circle to the Far East.
Which? Consumer Rights offers these tips to avoid falling prey to phone scams
Winspear said: "£9,000 was an ambitious target and we were hoping that with a bit of arm-twisting among local businesses we could reach it in time for a good news story in next week's paper, so to smash it in just six hours is magnificent. It's overwhelming and really quite humbling.
"Hopefully the compassionate people who were moved by Cyril's story and responded to our appeal have not only restored his life savings but also his faith in his fellow human beings. The response just goes to show that for every act of evil there are hundreds of acts of good."
Among those who donated were Jocelyne Walker, who commented: "Good luck Cyril, I hope you know there are lovely people out here who respect all you have done for charity and for your country."
David Hill remarked: "God bless you sir, you are a hero, hope this helps!"
SUBSCRIBE AND FOLLOW
Get top stories and blog posts emailed to me each day. Newsletters may offer personalized content or advertisements.
Learn more