So you want to travel this coming year, but you still don't know where to go? Let us give you a few ideas and put you on the right track to find your dream destination! Here are five countries we think you'll want to visit in 2015. Whether you want a bustling metropolis or white sand beaches, we have it all!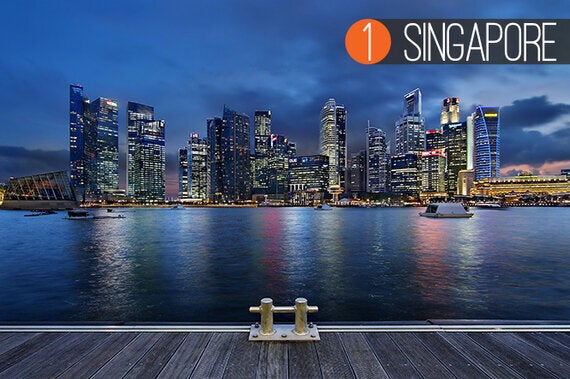 Singapore - officially the Republic of Singapore - is a city-state in South East Asia, and only 718km2. 2015 will be an exciting year for Singaporeans, as they will be celebrating the 50th anniversary of their official independence from the United Kingdom... and Singapore has done well for itself in that time! A booming city-state with large urban development projects, Singapore thrives on crowds. From Marina bay, an extensive entertainment district for the whole family, to its numerous green spaces, it seems this city really has everything to offer. And if that's not enough for you, Singapore will be hosting the 28th South East Asian Games in June this year... and the 2015 World Stamp Exhibition in August. Exciting, isn't it?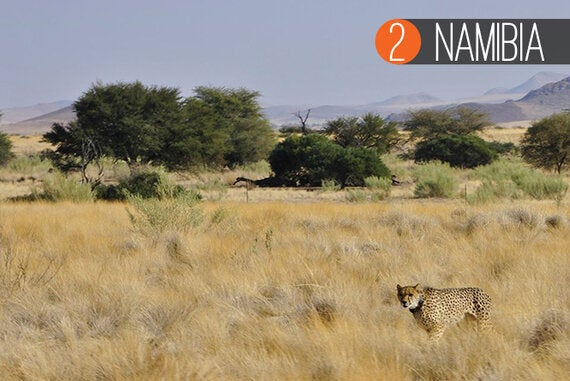 Namibia also celebrates an independence anniversary this year, as it turns 25 years independent of South Africa. Namibia is definitely worth visiting, as one of the only countries in the world to include environment protection in its constitution - almost 40% of the country's land is either a protected national park or reserve, or a registered conservation area. Namibia boasts the largest black rhino and cheetah population in the world and a growing population of lions and giraffes. While not as well-known as its neighbour, South Africa, Namibia is a jewel of conservation and wildlife, perfect for any wildlife and nature enthusiasts!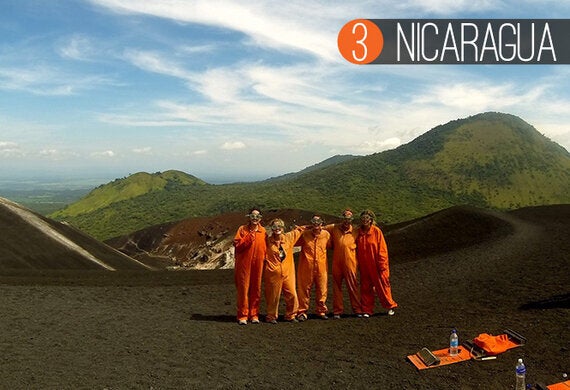 Nicaragua is, to a lot of people, just another one of those Central American Carribean-esque countries, and while that's true, it also has a number of qualities making it stand out of the crowd in its own way. Nicaragua boasts kilometres of beaches, both on the Atlantic and Pacific fronts, quaint colonial cities loaded with history, sweet water lakes and an active volcano. Cocibolca, also known as Lake Nicaragua, is the largest lake in Central America, has freshwater sharks, who are able to jump through rapids like salmons to reach the ocean and vice-versa. Thrill seekers can even go boarding down an active volcano, Cerro Negro (pictured), hurtling down at 30mph.
Lithuania is finally shaking off the remnants of its Soviet occupation by joining the Eurozone come January 2015, making this Baltic gem more accessible to tourists than ever. You can be sure it will be cause for some celebration in Lithuanian streets, and it is the perfect opportunity to visit Vilnius. Most famous for its old town - the largest in Europe, decidedly Gothic, and part of the UNESCO World Heritage - the Lithuanian capital is a quaint Eastern European city, where we're sure you'll love to get lost. If you're not too keen on a city, you can always head over to Lithuania's most famous tourist spot and World Heritage Site, the Curonian Spit (pictured), a 98km long stretch of beach and sand dunes dipping down into Russia's Kaliningrad in the South.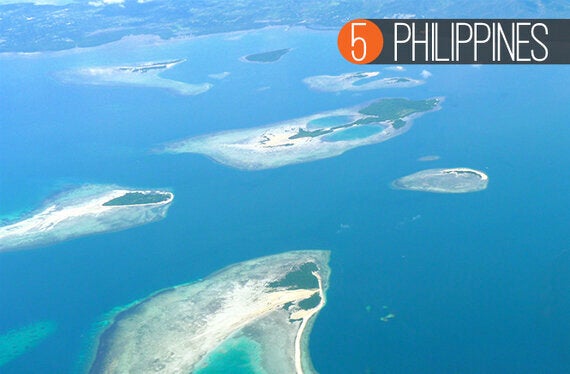 Thailand may be well known for its many islands, but its 1430 land masses pale in comparison to the Philippines 7100 plus! It is soon to become the new go-to white sand beaches and crazy party destination in Asia. Filipinos are very much a party people; whether you partake in the always-in-fashion traditional karaoke or just walk through one of the many street parties or food festivals sure to be organised in 2015, you are unlikely to be bored in the Philippines. The government has recently decided to up its tourism standards, and 2015 is officially "visit the Philippines" year. So what are you waiting for? Philippine Airlines' status was upgraded to category 1 this year by the Federal Aviation Administration, allowing it to plan on direct flights into America and Europe, which we'll undoubtedly be seeing in a near future.
If this list strikes your fancy, you can head over to Namibia for anything from wildlife conservation to a medical intership, or pop over to Nicaragua for a spin down a volcano. If you still can't decide on a singular country to visit, why not try our South East Asia or Central America ethical adventure trails to take you from country to country?
Related