Perhaps you've travelled in the past and have itchy feet from being in one place too long, or perhaps you've never left the country before but can't stop wondering what's out there, either way you've caught the wanderlust and now you need a cure.
Part of travel's allure is that it holds big promises: promises of new adventures, exotic places, foods and people, and new experiences that will change your whole outlook on life. And yet these big promises can be intimidating. We can want them so much that we become convinced they are purely the stuff of dreams, and become paralysed when we start to think about how to make our dreams a reality.
But it doesn't have to be that way! The internet provides a huge wealth of knowledge, information and inspiration for anyone wanting to make that leap into the world, and there are small changes you can make in your life that will help you reach that bigger goal sooner than you might think.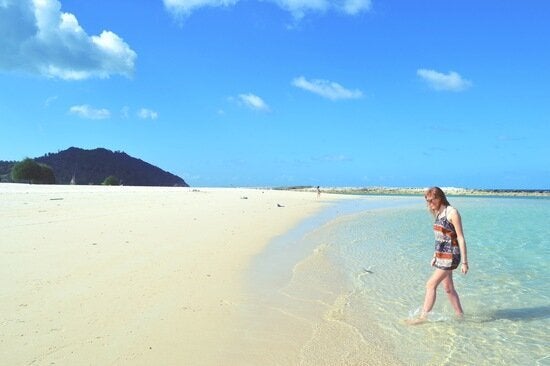 The world is a big place so you have to begin somewhere. Think about an area, a country or a place that has caught your attention in the past and lingered in your imagination. Now don't think of anything else and set your mind on going there. If it's a larger area such as South East Asia use Google to find main cities that are likely to have airports nearby and start finding out which are cheapest for you to fly to. Flying in on a well beaten track is likely to save you money, leaving you with more budget for finding your way off it. Search travel forums and buy a guidebook to find out the best backpacking routes to follow and then be prepared to find your own deviations along the way. If it's a city start researching more about it, what do people say is the best area to stay in for what you're looking for, search for events going on in the city for when you'll be there or to help choose a time to go.
Research online or in guidebooks will give you a rough estimate of how much you might need to spend each day. Use this information to work out how long you think you'll be able to travel for taking into account any savings you might already have and how much you'll be able to save before you go. Don't forget to think about potential hidden costs such as visas, travel insurance, buying equipment such as a rucksack if you don't already have one! If you're planning on going away for an extended period of time you might also need to consider the possibility or renting out your room or house for whilst you'll be away to reduce your overall expenditure. If you have a job you'll need to think about how much notice you'll have to give if you're quitting or write a letter to your employer asking for a sabbatical and lay groundwork for your return.
Whether you're a meticulous planner or rather just plan on winging it, now is the time to get excited. In fact, if your wanderlust is particularly strong you'll most likely stay excited about all the possibilities of the unknown until you're on the plane home. To be totally honest, you might never be cured of your wanderlust, a taste of travel might only make it worse and you might be planning your next adventure before your return flight has even touched down. This isn't necessarily a bad thing; you might tell people you have an incurable lust for life and infect them also. Now you have your plans set in motion though, now is the time to start thinking about ways you might make your travel even richer! Search forums and read endless travel blogs for ideas, tips and insider info on your destination and ways to get the most out of the time you have there. Visiting the coast? Perhaps you might learn to scuba dive and get PADI qualified. Travelling for a longer period of time? Perhaps you might want to think about incorporating a volunteer placement and seeing 'behind the scenes' of pure tourist life.
Author Maria Sowter is Online Content Manager at Frontier, an international, nonprofit volunteering NGO with over 300 dedicated conservation, community development and adventure projects worldwide. To find out more about projects please visit Frontier's blog, Facebook, Twitter, YouTube and Pinterest, or see photos shared by volunteers in the field by searching #frontiervolunteer on Instagram.