Volunteer Emily Fowler reports on her experience in Ghana with Frontier and how she got the most of her time 'helping in the school doing anything that was needed.'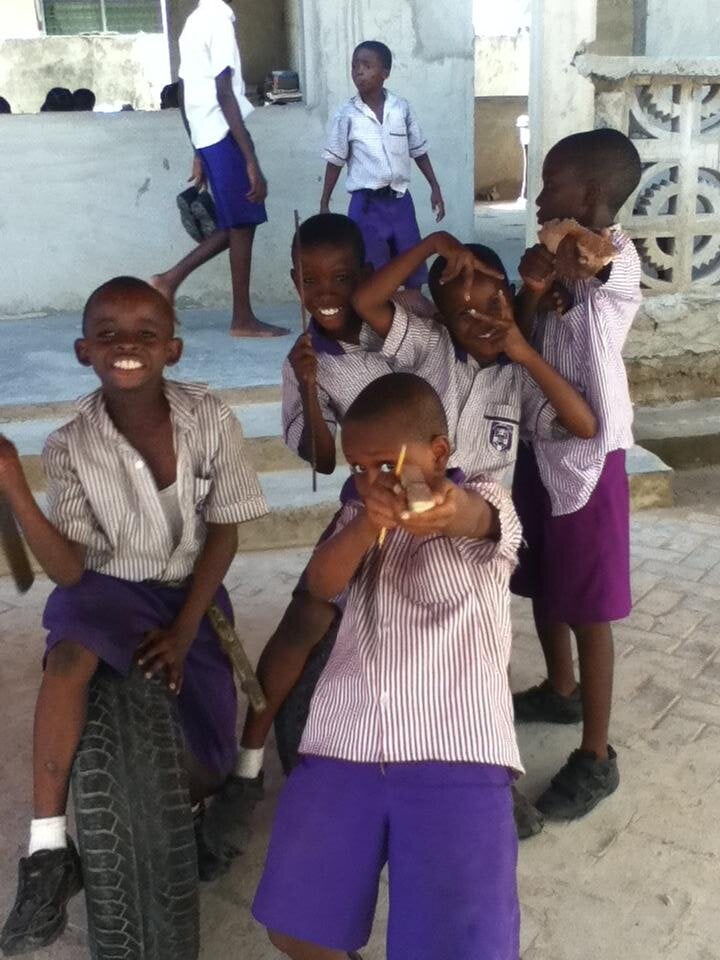 Image courtesy of Emily Fowler, Frontier volunteer
I choose the Ghana Orphanage, Teaching & Community Health project because it offered three types of volunteering; teaching, helping in an orphanage and also community health, this was appealing to me because it meant that I could try new things rather than just teaching as other projects were. I also liked where the project was as I had always been interested in Africa.
The types of work I did were helping in the school doing anything that was needed. Teaching in the different classes this included teaching such things as Maths, Natural Science, English, and I.C.T. There were opportunities to go to other schools and orphanages to help there with assisting with the children and playing football with them which they loved. I felt that I was able to make an impact on the children's lives by helping them to learn and being part of their development and offering them extra help. This made me have a strong bond with the children and they often asked me questions about England and anything they didn't understand. I also felt the impact of a smile which the children often had when we were playing football and other activities which was very rewarding.
Daily life was basic but happy and everyone including teachers and those I was living with were keen to help and made the experience even better. The school hours were long but the children made it well worth it and I enjoyed every day. Each morning the children would wake me up and it is something which I now miss. I would wake up at around 6 am and the children would be in the classrooms for half 6 am, at 7:50 am they would have assembly where they would sing the national anthem and lessons would start at 8 am till 4 pm with a few breaks between. I would teach around two lessons a day which were an hour and a half each. Dinner would be at 5 pm then the rest of the night was free time.
Everything about the experience was amazing and so different from life in England. The best parts for me were teaching and spending time with the children as it was very rewarding. Travelling at the weekend was amazing as I was able to see such things as waterfalls, national parks and tame crocodiles. To anyone that is thinking of going on this project I would say that is an amazing experience and opportunity and I would recommend it. It has definitely been a life changing experience for me, which I will never forget.
Frontier is an international non-profit volunteering NGO, established in 1989, that runs 320 conservation, community, and adventure projects in 57 countries across the globe.You can read more volunteer stories on Frontier's Gap Year Blog and get the latest project and volunteering new from the Frontier Official Facebook page.