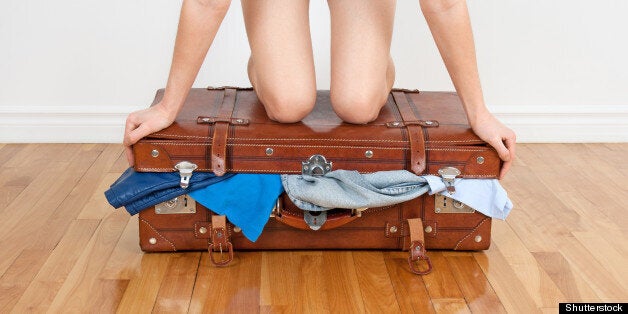 A kit list for your trip is obviously going to dependent on where you're travelling and for how long for, there are however a few key items that can prove vitally important for the majority of travellers!
Whether you're exploring south-east Asia or more remote parts of Tanzania, a head torch for instance is going to be just as useful in finding your way in a dark hostel as it is finding a hidden long drop toilet.
Travelling in hot or cold climates a sleeping bag liner could prove your best friend. A sleeping bag liner can either add an extra layer of warmth or be used on its own to provide a light covering if temperatures are too high for a traditional sleeping bag.
It's hard enough drying a heavy bath towel when not in a tropical climate sometimes, let alone the packing nightmare waiting to happen. Look for a microfiber or special travel towels that are available to help protect your towel against mould; these towels should also be more compact than normal which make them the perfect packing solution.
Travel size wash bag items such as your toothbrush also are a massive help when it comes to what to include when packing your backpack. Carrying round all the products you might have used at home might seem like a good idea prior to your departure, but the weight adds up and you could seriously start to regret your decision once you're faced with tropical heat.
On-the-go wash bag items such as body wash and shampoo will help keep you that little bit fresher when travelling. Insect repellent is also something you might want to keep quick and easy access to which means a high deet percentage pack of insect repellent wipes or spray are a must-buy. One handy travel tip if you're particularly affected by bites is to soak sweatbands in insect repellent and wear them round your wrists to keep bugs away.
It's important to be safety conscious when travelling, especially if in unfamiliar surroundings. Keep yourself safe from theft with a travel lock for your back pack and a secure money belt. Many thieves are opportunists, so out of sight, out of mind is a good phrase to bear in mind.
A comprehensive first aid kit is also a compulsory item for your travel essentials kit, from plasters to sterilised needles make sure you've got yourself covered. Remember if you take prescription medication and are travelling for an extended period of time you'll need to take extra prescriptions with you. If you do this, it can be a good idea to get a letter from your doctor just in case customs decide to question you about your luggage!
Author Maria Sowter is Online Content Editor at Frontier, an international non-profit volunteering NGO that runs 320 conservation, community, and adventure projects in 57 countries across the globe. She can be found blogging on Frontier's Gap Year Blog or posting on the Frontier Official Facebook page.