Sir David Jason seems to have worked up quite an appetite while filming his latest comedy series The Royal Body Guard...
That or he's just in character.
Jason was snapped in London today, on the set of the new BBC series, carrying pizza boxes in a cap and a dodgy-looking shellsuit, while pretending to trip over in the street.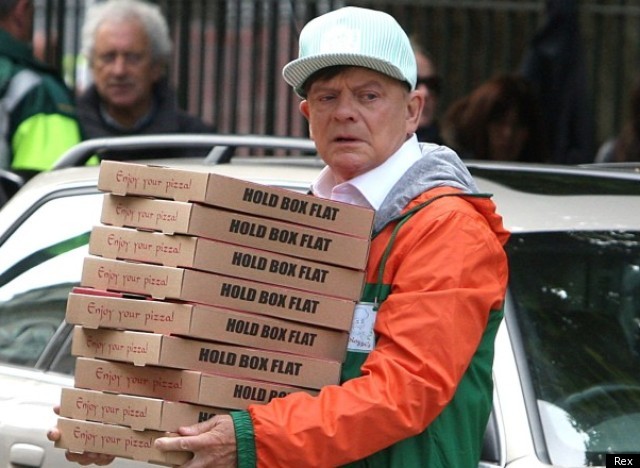 The TV veteran stars as Captain Guy Hubble, a lifelong soldier coming up for retirement who's been put in charge of Royal security.
It's Jason's first BBC One comedy series in 20 years, since Only Fools And Horses made him a household name and a familiar face across the world.
In the show, it turns out Hubble is the worst possible appointment (hence the shot of him tripping over) and his promotion to such an important role is all down to a misunderstanding, as he previously only worked in the car park at Buckingham Palace.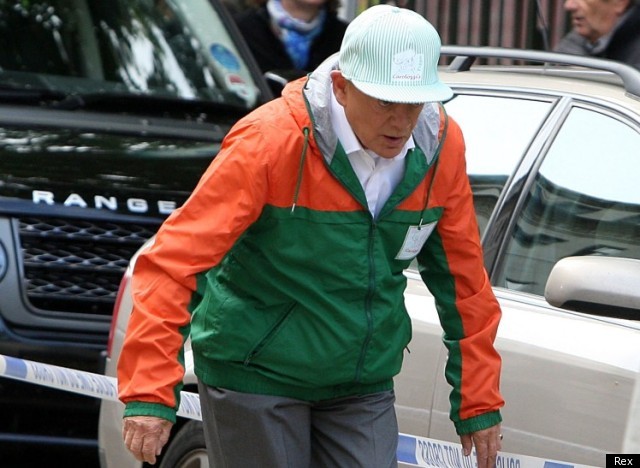 The fate of the Royal Family is in his hands as he supervises security arrangements for all their engagements.
Jason said: "I am really looking forward to working with the very talented producer Jimmy Mulville, and working on a great comedy project with the BBC. It will be good to have a laugh again!"