Comedienne Dawn French has always been hugely popular, and a cut above the women on TV who spend half their lives obsessing over their weight.
Her charm, wit and comedy prowess saw her secure shows on the box, regardless of her size or appearance. And until recently everyone presumed she didn't care about whether she could fit into skinny jeans.
She once famously said: "There are two types of women: the ones who like chocolate and complete bitches."
So why has she now - at the age of 53, and after decades in the spotlight - joined the ranks of shrinking celebs, such as Ricky Gervais and Jennifer Hudson?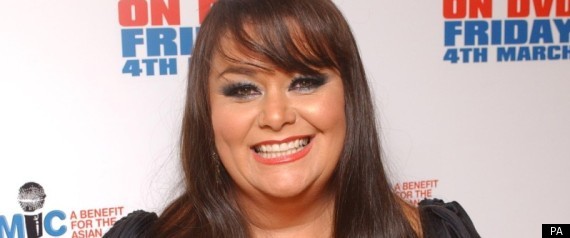 The pounds first appeared to be coming off back in June, when she was pictured at the Glamour Women of the Year Awards. Last night, she arrived on the red carpet for the Galaxy Book Awards looking even smaller. She is now 16 stone, down from 20.
One explanation that has been given for her dramatic change in appearance is her divorce from fellow comedian and husband of 25 years Lenny Henry.
The couple divorced last year, although the actual separation came long ago, at the close of 2009. They had reportedly already been leading separate lives by the time it was announced in April 2010. And in that period, as she and Lenny formalised the dismantling of their relationship, she was the heaviest she had ever been.
Talking about her weight-loss, French recently told told Woman magazine: "I'm eating healthily, taking care of myself and feeling very happy indeed."
Is her weight-loss part of her making herself feel better after her divorce? Her just wanting to be healthy? Or her succumbing to pressure to be thin in celebland? Let us know your views below...
SLIDESHOW: See other celebs who've shrunk...