I don't know about you, but if I thought I'd piled on the pounds over Christmas the last thing I'd do is strip to my pants, take a photo of myself and then plaster it all over the internet.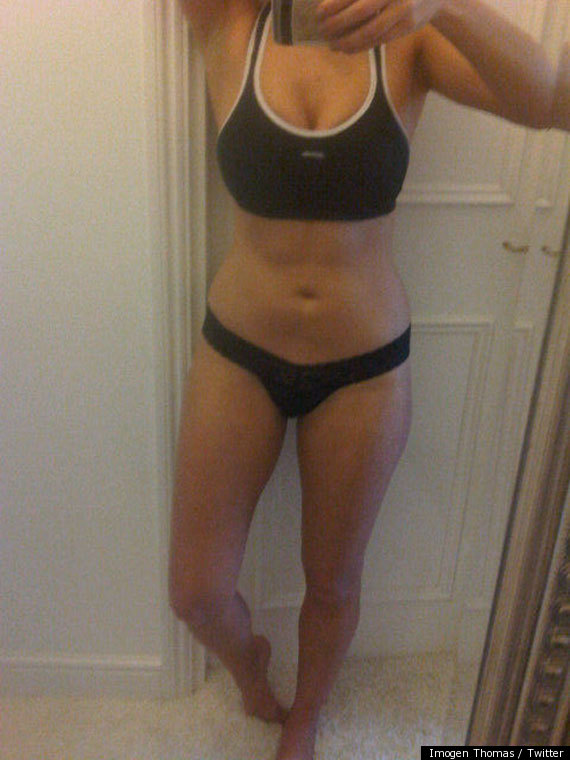 But try telling Imogen Thomas that.
So pleased repulsed is Imogen by her festive figure that she felt the need to do just that and post the pic to her 250,000 followers.
Hmmm.
Before New Year she took to Twitter to say: "Over Xmas I've put on so much weight. I'm gonna lose it all in January. I'm gonna work out and do bikram so much. I can't wait to feel good again."
And yesterday she was at it again, this time declaring she was going on the carb-free Atkins diet in a bid to shed the extra weight she reckons she's piled on.
"I'm hating how much weight I've gained over Xmas!" she wrote. "On the atkins diet as of today. #nothappygrrrrr."
But after seeing the pic of a very slimline Imogen, some of her followers thought the lady doth protest a little bit too much and the inevitable backlash began.
"Aye whatever, " wrote nicy0007, "Oh I'm so fat boohoo. Attention seeker."
It was a sentiment shared by yeadz, who wrote: "You're not fat but you're such an attention seeker."
And it wasn't long before Imogen posted an update in response to the negative comments, writing: "I'm sorry if my 'weight photo' made ppl angry. I didn't mean to - I have some body issues. Hope u all have a lovely day xxx"
And it's not just her Twitter followers who Imogen has been defending herself against. In a celebrity special of Come Dine With Me, the reality star admits that she has no regrets about raking in the cash following her alleged affair with footballer Ryan Giggs.
"If you were in my position and you'd been through the same thing and then you get offered a 100 opportunities there on a plate, what would you say?" she told her fellow celebs.
"Would you say, 'Forget them I'm just going to carry on' or would you think, 'I've got bills to pay and I have to make the most of what's happening now'? I've got mortgages, I have to keep working."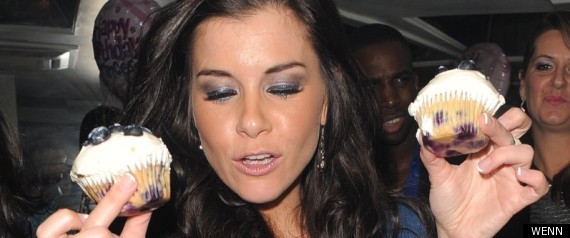 Yet the former Big Brother star also admits that she was married she would never put up with a cheating hubby, saying: "If my husband had done it, he'd be gone."
The episode of Celebrity Come Dine With Me featuring Imogen is due to air in February.
CELEB REVIEW OF THE YEAR: