Many insults have left the lips of Lily Allen over the years, and her feud with Cheryl Cole was one of our favourite celebrity spats of the decade.
While we thought motherhood may have mellowed her, we're pleased to report Lily is back to her bitchy best, opening up those healing wounds with Girls Aloud.
It appeared Lily's spat with Cheryl was over when Cheryl tweeted the Smile singer to say how cute she looked when she posted a picture of her baby bump last year.
However, battle lines have been drawn up once again as Lily has taken to Twitter to give her reaction to the news that Sarah Harding could face assault charges following claims she bit her boyfriend, Theo De Vries during a fight.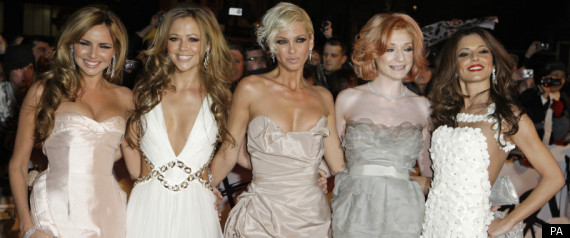 Writing on the social networking site, Lily wrote: "Wow 40% of Girls Aloud will have been charged with assault."
Cheryl was infamously convicted of assaulting a toilet attendant during a night out in 2003.
However, Lily seemed to play it down when her followers begun reacting to her comments.
While one fan pointed out she was "just pointing out a stat", showbiz journalist Dan Wooton blasted her for being "typically bitchy" tweeting:
"Based on an irrational hate of Girls Aloud who told the truth about her. And they are a 'proper band'."
This prompted Lily to defend herself claiming she was really a fan of the girls tweeting: "Errrrr inaccurate ! I LOVE girls aloud 'Promise' is mine and Sam's song."
So why the catty comments then Lil?
The pair previoulsy fought when Lily labelled Cheryl's Girls Aloud bandmate Nicola Roberts as "the ugly one" which prompted Cheryl to call her a "chick with a d**k".
Lily then hit back in an open letter saying: "Cheryl, if you're reading this, I may not be as pretty as you, but at least I write and sing my own songs without the aid of Auto-Tune. I must say, taking your clothes off, doing sexy dancing and marrying a rich footballer must be very gratifying, your mother must be so proud, stupid bitch."
It looks like Lily's big mouth was inherited from her mother as she has blurted out the name of Lily's baby girl.
In a Facebook message to a friend Alison Owen revealed that the tot born in November is called Ethel Mary, The Sun reports.
Lily has kept schtum about the name and has not spoken about the birth publicly yet, simply tweeting a thank you message after the arrival which said: "Thank you for all for the flowers and lovely messages everybody. Very touching indeed. nuff luv x x."
CELEBS ON TWITTER GALLERY: