Christine Bleakley has got it all - a shiny new TV job presenting Dancing On Ice, a footballer boyfriend and two step children that obviously adore her.
And for the first time we've caught a glimpse of Christine with fiance Frank Lampard's two children.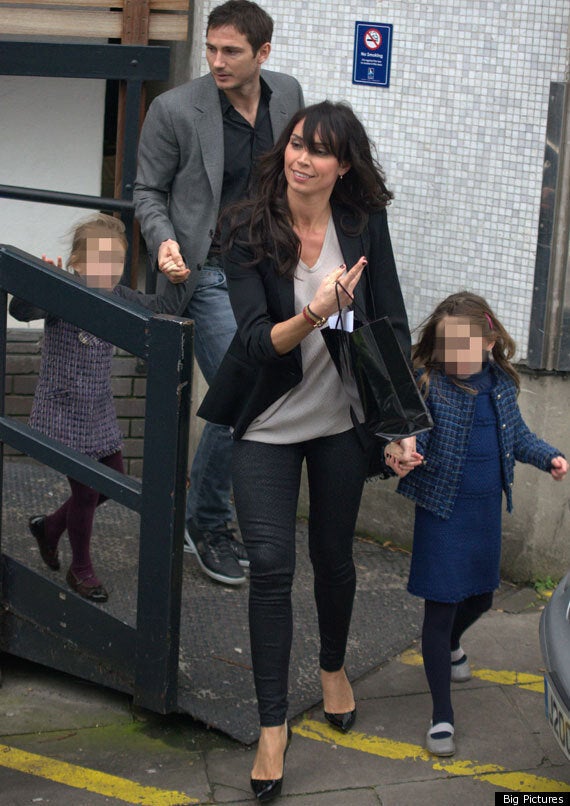 The couple were pictured leaving the ITV studios in London with Frank's two girls yesterday after she made an appearance on Loose Women to discuss the new series of Dancing On Ice.
Christine has never been seen in public with the girls Luna and Isla since she began dating Frank in 2009.
But she looked like she has taken to her role as stepmother like a duck to water as she walked hand-in-hand with one of Frank's girls, leading her to a waiting car outside the studios
The former Daybreak presenter has taken her commitment to the children seriously as she was dating Frank for 10 months before she met the girls as she claimed she didn't want to be "someone who came and went in their lives".
At Christmas the children were the subject of a public row between Christine and Elen.
"Sad a father would stop his children from speaking to their mother over Christmas... You would have thought the girlfriend would have a little maternal understanding," she tweeted.
Her comments sparked a war-of-words with Christine, who replied: "I'd happily put the record straight but really don't think twitter is a place to do it when children are involved."
Frank and Elen split in 2008 after she called off their engagement. Frank then subsquently moved her and the children out of the family home he owned.