A girl suffering from a brain tumour has inspired her father to create a new education app which he hopes will help millions of children to learn to write.
Sean Connolly created the app to help his daughter learn to write while she was in hospital with a brain tumour. He was so worried about five-year-old Iris falling behind as a result of the tumour, he invested in an iPad so she could play on the educational apps. But he soon became frustrated with the lack of suitable programs available on the market and decided to take matters into his own hands.
The father-of-two set about creating Share My ABCs, to not only help Iris learn to write but to share her progress with her grandparents in New Zealand.
"As Iris was of pre-school age and couldn't attend nursery, we wanted to ensure that her educational development progressed as much as any other three-year-old and we were keen to teach her how to write," Connolly explains.
Iris was just two when she was rushed to hospital after falling ill on a family holiday in Borneo. Her memory, attention span and mental flexibility were affected by the radiotherapy treatment she was given to fight the tumour.
Created with the help of FundedApps, Share My ABCs allows children to trace letters and shapes and write words, as well as sharing them with loved ones.
"I was so excited to have found a way to get my app developed that I submitted my idea the very next day," Connolly adds.
Jamie Lyons, co-founder and executive director of FundedApps, said: "We were really excited to receive Sean's idea. Not only was it fantastically well conceived, but it fulfilled a real need for Sean and his family.
"We're thrilled that little Iris, and thousands of other youngsters, will be able to benefit from the skills that Share My ABCs teaches."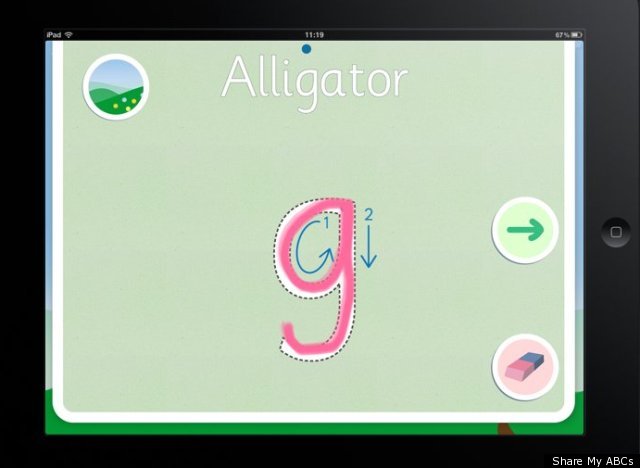 Click here to buy the app from iTunes.