Providing you with poetry your fix this Friday is not one fantastic writer but eight, as we preview the nominated collections in this year's TS Eliot prize, which will be awarded on Monday.
It's been a rocky year for the UK's premier poetry award, as first Alice Oswald then John Kinsella decided to withdraw from the running in objection to the prize's new sponsor, investment firm Aurum Funds.
But even without them, this year's shortlist is a strong group that includes some serious poetry heavyweights, making the competition for the highest accolade in British poetry - and £15,000 - very difficult to predict.
Read on for the lowdown on each of the nominated poets as well as selected poem from their books. You can also see them give live readings at the TS Eliot prize reading event this Sunday - probably the hottest ticket in the entire poetry calender.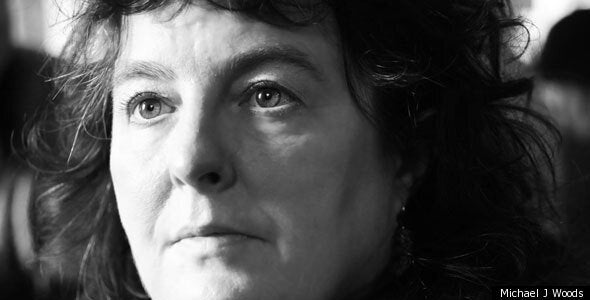 Carol Ann Duffy - The Bees (Picador)
The Bees is Duffy's first collection since being made Poet Laureate, and the first since Rapture which won her the prize in 2005. It's a collection that finds Duffy in full song, exploring a wide range of themes, from love to politics, all tied together by the recurring image of the bee.
Water

Your last word was water,

which I poured in a hospice plastic cup, held

to your lips - your small sip, half-smile, sigh -

then, in the chair beside you,

fell asleep.

Fell asleep for three lost hours,

only to waken, thirsty, hear then see

a magpie warn in a bush outside -

dawn so soon - and swallow from your still-full cup.

Water. The times I'd call as a child

for a drink, till you'd come, sit on the edge

of the bed in the dark, holding my hand,

just as we held hands now and you died.

A good last word.

Nights since I've cried, but gone

to my own child's side with a drink, watched

her gulp it down then sleep. Water.

What a mother brings

through darkness still

to her parched daughter.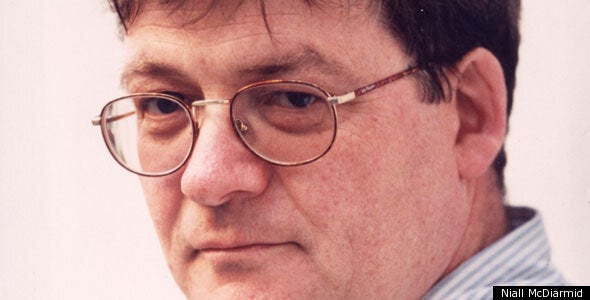 John Burnside - Black Cat Bone (Jonathan Cape)
Another of the big names in the race, Burnside enjoyed an enormously successful 2011 winning five literary recognitions including a Costa Book Award nomination (for his novel A Summer Of Drowning) and the Forward Prize for Black Cat Bone - a dark, brooding collection in which mankind's only solace from a cruel world of icy and blood and angry gods is each other.
Nativity

I come by chance. A train slows in the fog

and stands a while

and, when it leaves, there's one more soul aboard,

sung from the quiet, passing from car to car,

like the angel of God;

or, north of here, in some old lumber town,

the church clock stops, the wind dies in the trees

and I lie squalling in a slick of blood

and moonlight, seventh son

to some man's seventh son.

No gifts for me, no angel in the rafters

caught like a bird in the updraft from the stove,

only the words of an old curse scratched on the wall,

and the warmth of my mother

fading, as lights go out

in house after house, from here

to the edge of the world,

her slack mouth, then the darkness in her eyes

the first thing I see

when the midwife returns with a candle.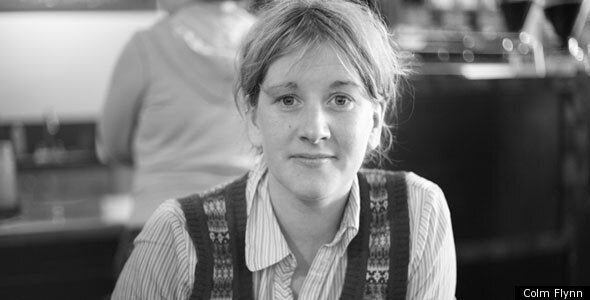 Leontia Flynn - Profit and Loss (Jonathan Cape)
Irish poet Flynn's third collection continues to explore her earlier themes of marriage and motherhood with a lightness of touch, assured technique and poignant use of humour that has marked her out as one of the most original voices in poetry today.
Two Ways of Looking at an Ultrasound Scan

When the gowned technician

with the ectoplasm

offers us a glimpse of the beyond

the shadows squirm.

Is it The Turin Shroud?

Then as we lean in closer

to adjust the set

The Ghost Of All Our Christmasses to Come

appears

live! Via satellite!

A surveillance chart,

a CAT scan -

CCTV imagery? - a skull?

Or, as the dust settles, nothing.

Nothing at all.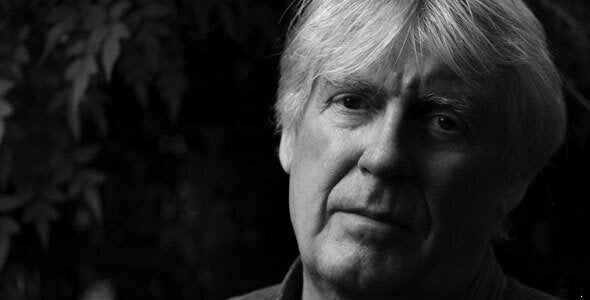 David Harsent - Night (Faber)
Shortlisted for 2011 Costa Poetry Award, Night has done Harsent's reputation as one of the country's most unflinching and uncompromising poets no harm. Bold, caustic and sometimes violent, Night is a collection that dips in and out of high cultural references one moment before hitting seedy, baser tones the next.
Afternoon Sun (from Three Poems After Cavafy)

They are renting out the room, this room

and the room next to it, the room

I know so well, they are renting every room

in the house, a house of rooms

rented to agents, to clerks, to businessmen.

A sofa stood by the door, a Turkish carpet

in front of the sofa; on that shelf,

two yellow vases, yes, and off to the right,

- or was it? - a wardrobe, its fly-flecked mirror,

then the table, a pen, a half-done poem,

three wicker armchairs, yes,

and beside the window, our bed.

(Somewhere, that old stuff

must still be knocking about.)

Beside the window, our bed. Yes.

The afternoon sun

crept over it as we lay there: over us.

At four o-clock on one such afternoon

we parted

for just a week . . . a week or so . . . forever.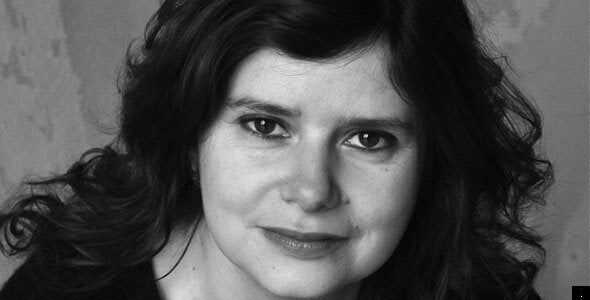 Esther Morgan - Grace (Bloodaxe)
Grace, the third collection by Esther Morgan, is a series of poised moments that capture people on the precipice of something, then deliberately deny us a resolution. It's a rewarding, sometimes frustratingly cryptic exploration of the human need for a sense of purpose and the minutiae of life.
Grace

You've been living for this for weeks

without knowing it:

the moment the house empties like a city in August

so completely

it forgets you exist.

Light withdraws slowly

is almost gone before you notice.

In the stillness, everything becomes itself:

the circle of white plates on the kitchen table

the serious chairs that attend them

even the roses on the papered walls

seem to open a little wider.

It looks simple: the glass vase holding

whatever is offered -

cut flowers, or the thought of them -

simple, though not easy

this waiting without hunger in the near dark

for what you may be about to receive.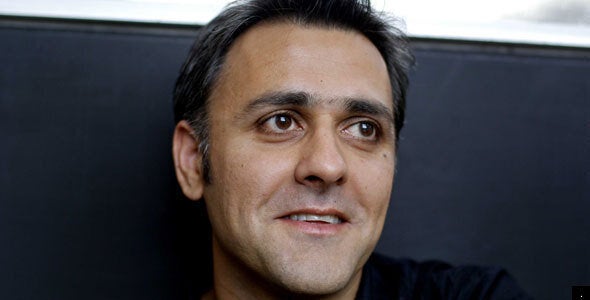 Daljit Nagra - Tippoo Sultan's Incredible White-Man-Eating Tiger Toy Machine (Faber)
Nagra's second collection is deeply satirical swipe at everything from the old British Empire, racism, religious bigotry and, at one point, Kevin Keegan. Tippoo Sultan's Incredible White-Man-Eating Tiger Toy Machine is the most energetic, accessible and uplifting collection on the shortlist, chronicling life for British-born Indians with a savage tongue.
The Uncanny Cuteness of Being

We've been warned about you firstborns

but from day one you've dabbed your sister's cheek

and melted with baby, ah baby . . .

Still there's just no leaving you alone -

at night you'll doddle towards me

on the sofa-bed in your room.

I'm happy in here for this phase

now that 'mummy' paces our room

with our squirmy colicky baby.

Yet when my alarm startles

you snore to say this is where we part

so I'm left to sense your prod of toes

their candle glow on my back

for your second birthday.

Lifting your bottom

(with its soggy nappy) off my head

I snog the podge of your cheek

on my way for work.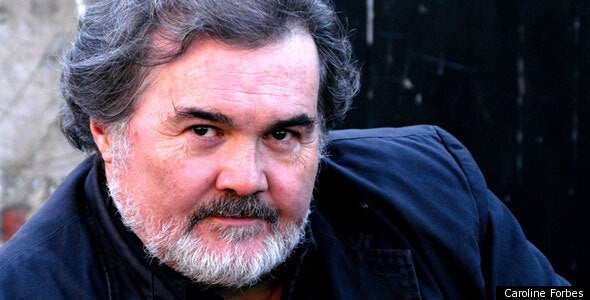 Sean O'Brien - November (Picador)
Another former TS Eliot Prize winner - in 2007 for The Drowned Book - Brien has produced some of the finest poems of his distinguished career with November, a solemn and sometimes devastating collection peppered with his usual sardonic wit. Full of touching elegies for his parents and friends, it's the work of a poet at the peak of his powers.
Europeans

Now we are in Europe let us take

To selling mushrooms by the roadside,

Broad-brimmed platefuls and uniform buttons

Plucked before dawn in the forest of birch,

The dank delicious one-legged flesh

Climbing from grave-pits as big and as deep

As the forests themselves, for it does not

Take long to establish the custom, not long

To forget the beginning, to hold up

A bucket or basket of mushrooms

And talk about always and offer a shrug

That proves our knowledge and our ignorance

Identical, proverbial, entirely

Beyond the scope of history or law,

And since we have always been here

On our fold-away chairs near the crossroads,

Hunched in black overcoats, pale as our produce,

Seeking and selling the flesh of the earth

By the handful and kilo in brown paper bags,

We cannot be other than real.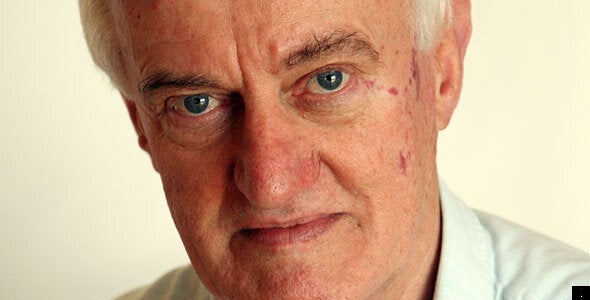 Bernard O'Donoghue - Farmers Cross (Faber)
One of Ireland's most admired poets, O'Donoguhe's lastest collection is about the concept of home, and the plights of the dispossessed. Spanning a remarkable range of geographies, times and characters, these ambitious poems skip from the war zones of Basra to the Italian Middle ages.
Bona-Fide Travellers

It meant you had to be from somewhere else

to get a drink. But that was all right for us;

we always were, whether travelling west

or east. The trouble came when, dozing

on the boat, you half-came round and saw

the seabirds bathing, the gannet plunging

towards his bath, and battalions

of unknown children, speaking in accents

different from their parents. Your book

has slipped to the floor, the John Hinde postcard

has fallen out, and now you've lost your place.

In the real world, of course, there's no such person

as a Bona-Fide traveller. They will pull

the glass out of your hand and order you

to go back to the place you came from,

whatever you might have called that at the start.
Related