January can be a pretty miserable month with the short days and cold, rainy weather but one person who won't have to deal with any winter blues is Rihanna who has posted yet more holiday snaps on Twitter.
The singer definitely won't be needing her umbrella-ella-ella as she is sunning herself in Hawaii and has given us a wonderful insight into her holiday activities.
And she may have had one too many cocktails by the pool as she got a little confused over how certain beach activities work.
Rihanna posed on a surf board with some pals but she's unlikely to be riding any big waves as the board was on the - erm - grass.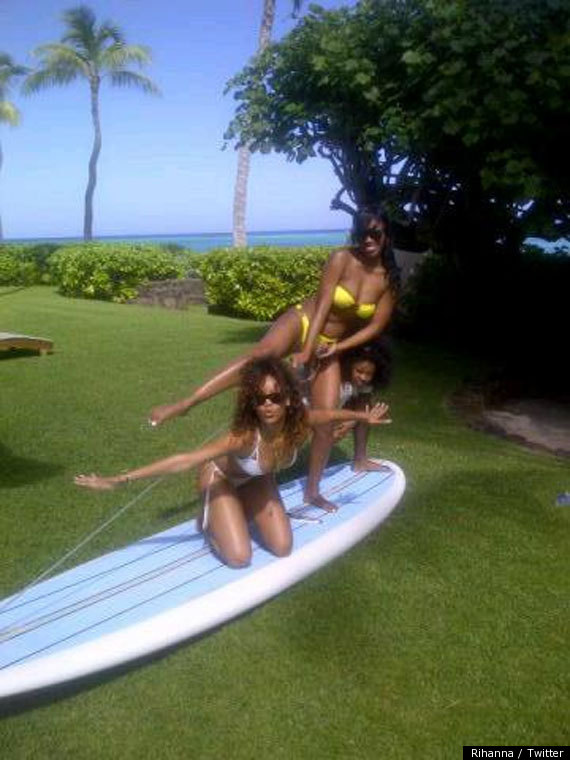 Doh!
She tweeted: "We #SWAGGIN, We Surfing!!"
Well, no, you're not, love.
She then appeared more confused when when she posted a photo of herself looking down a telescope at her friend's bottom along with the word "CAKE".
Again, no, Rihanna, that's not cake and if you were looking for the moon, you found the wrong one.
But worry not! It's not all rest and play for the We Found Love singer who hit the gym and posed, incredibly naturally, on the cross trainer in her bikini.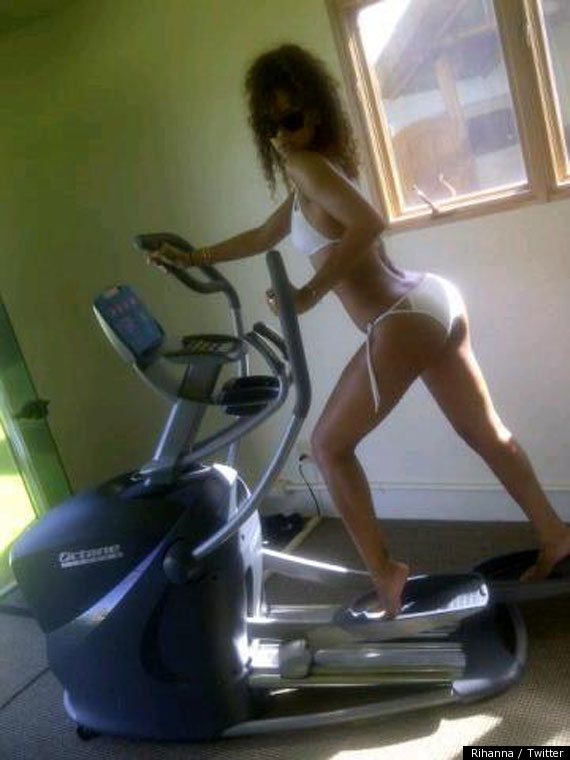 Interesting! It looks like all that sun has gone to her head!