The Wanted's Max George has stuck up for Harry Styles and Caroline Flack saying that he sees nothing wrong with them dating.
The age difference between The Xtra Factor presenter Caroline, 32, and One Direction star Harry, 17, has divided people's opinion after it was revealed that they are dating.
The couple split recently but reportedly got back together after Caroline returned from a holiday to Goa last week.
Speaking about the couple, Max told Now magazine: "We've met them a few times - they're nice. I'd like to see what they're like after having a beer.
"Harry Styles is doing alright with Caroline Flack, isn't he? I'm delighted for the boy. I think it's great for both of them."
"She's like, 'So what if he's 15 years younger?' and he's like, 'Brilliant, she's 15 years older!"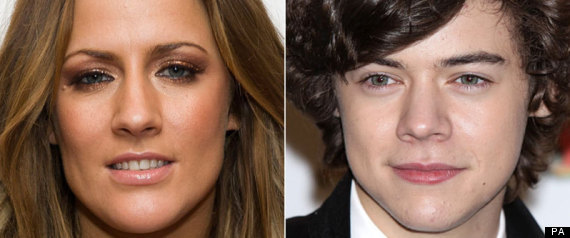 One star that hasn't been so complimentary is former X Factor contestant Rebecca Ferguson who previously dated Harry's bandmate Zayn Malik.
In a recent interview with Fabulous magazine, she said: "I think there's something not right about Caroline and Harry's relationship.
"For me and Zayn it was different, because he was 18 so at least he could drive over to pick me up, we could go for a drink in a bar together and he was old enough to make his own decisions. But Harry is too young for that and there is so much more of an age gap between them."
Is the age gap really that bad?
CELEB AGE GAP RELATIONSHIPS: