When Jodie Marsh unveiled her new body last year, some serious eyebrows were raised, so we were a ickle bit upset that one of our fave celebs appears to be following in her footsteps.
Davina McCall has given us a cheeky flash of her rock solid abs as she posed for a picture on a workout sesh.
The former Big Brother host must be pretty proud of her rippling six pack as she posted the snap to her Twitter profile.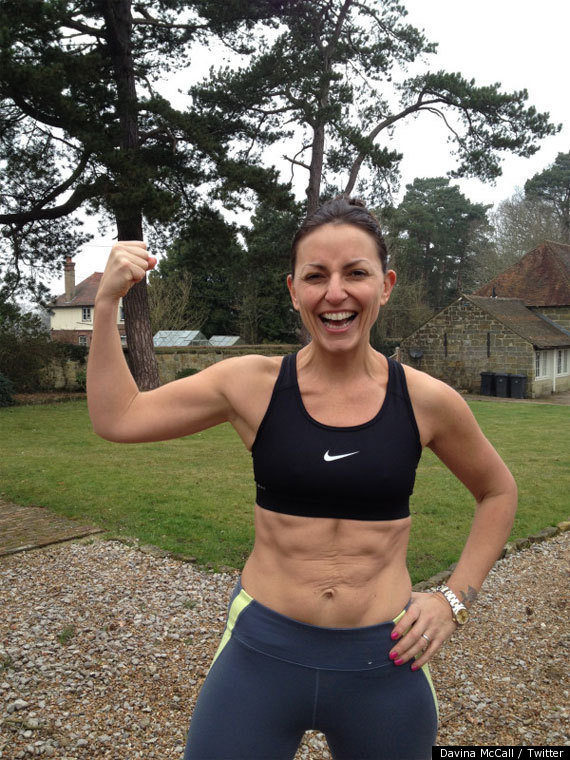 The mum of three (impossible to believe with a bod like that right?) tweeted: "morning campers!! Here's some sport porn for you! Just been annihilated by @jackiewren."
It's certainly a good advert for her latest fitness DVD.
The presenter is famous for keeping fit and has released a string of best-selling front room work outs, with the most recent, Ultimate Target, released earlier this month.
The fitness fanatic - who also hosts dieting show The Biggest Loser - recently told Closer magazine: "I try to work out three times a week but if I don't have time for a session with my trainer, I rope my friends into coming round to do my fitness DVD. We get quite competitive!"
But just so long as she doesn't start going for the curly wurly look by painting herself in brown varnish a la Jodie, we're ok with this picture. Just.
CELEB PICS OF THE DAY: