Love Actually star Kris Marshall and his fiancee Hannah Dodkin had a white wedding at the weekend - literally - after they were caught in a snow flurry in Kris's hometown of Wells in Somerset.
And despite the freezing weather, the couple still posed for photographs outside the Swan Hotel near Wells Cathedral.
A spokesperson for the hotel told the Daily Mail: "It was a small and intimate ceremony in the garden room - which is away from the rest of the hotel. The couple had their wedding and reception here."
Kris and Hannah started dating in 2010 and got engaged in November last year.
The actor had previously admitted that filming a large church wedding for the BT TV ads had put him off having a big bash.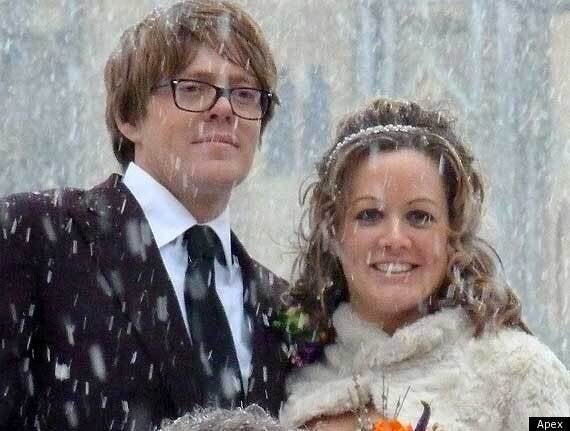 Before the nuptials, he told OK! magazine:: "Just filming the scene with the white tables and speeches made me feel ill. Even pretending to get married like that was awful.
"Fortunately my gorgeous fiancee feels exactly the same so we're going to do things very differently. We're not quite sure what but it won't be big."