At first glance it might look like just a piece of leftover holiday loose change, but it is actually worth millions - making it possibly the most valuable ounce of gold in the world.
The rare 1933 Double Eagle is the most expensive gold coin ever to be sold at auction and a legend among collectors.
For the first time, a 1933 Double Eagle - one of which sold for $7.6m (£4.8m) in 2002 - will be exhibited in the UK.
Nearly half a million of the 20-dollar gold coins were minted in 1933 in the midst of the Great Depression but only 13 are known to exist today.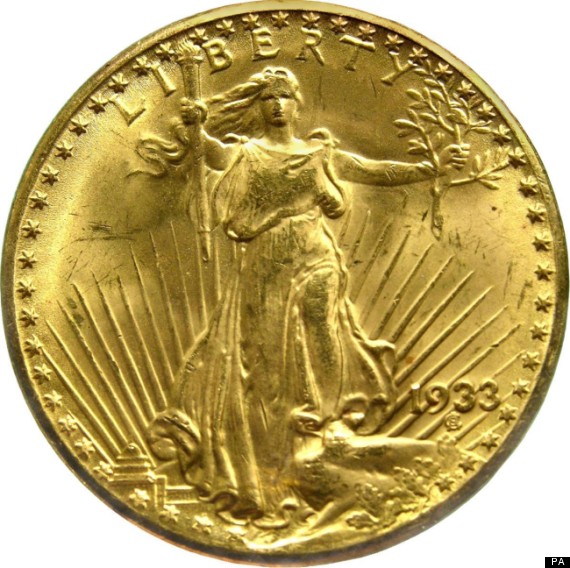 The rest of the coins, featuring an eagle on one side and Liberty on the other, were melted down before they ever left the United States Mint, sacrificed as part of a strategy to remove the United States from the gold standard and stabilise the American economy.
Only one coin is legally in private hands, with all other 1933 Double Eagles remaining as property of the US government, and the US secret service pursues any newly-discovered coins.
The coin which will go on display in London next month is one of two 1933 Double Eagles saved by the US Mint and given to the Smithsonian Institution in 1933 as a matter of record.
The exhibition is part of a European tour arranged by the Samlerhuset Group, parent company of the London Mint Office, with the Smithsonian's National Museum of American History, based in Washington DC.
It is the first time that the Smithsonian has sent an object from its numismatic collection on tour in Europe.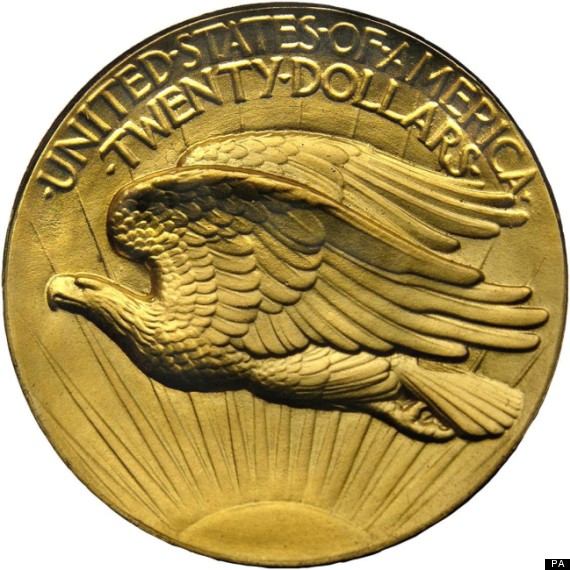 Peter Swanston, chief executive of the London Mint Office, said: "This is an incredibly exciting event. As well as being immensely valuable, the 1933 Double Eagle is a truly beautiful coin.
"We are thrilled to bring it to London and I'm sure many people will want to come and see this icon of American history."
Marc Pachter, interim director of the National Museum of American History, said: "The 1933 Double Eagle is a symbol of a shared struggle in an interdependent global economy, both in the early 20th Century and today.
"We are delighted to make one of the greatest treasures of the Smithsonian available to European audiences as part of this unprecedented tour."
The free exhibition will be open to the public at Goldsmiths' Hall in Foster Lane, London, between 10am and 4pm on Saturday 3 March and Sunday 4 March.