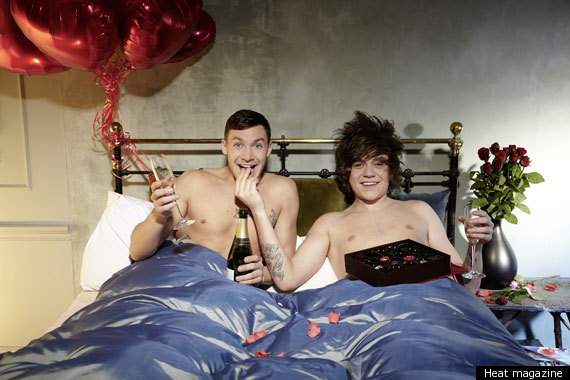 If we didn't know better, we'd say Celebrity Big Brother pals Frankie and Kirk only have eyes for each other as they snuggle up together for a Valentine's shoot in Heat magazine.
But women of the country, you are not really safe from the lads', errm, charms, as Frankie has revealed there are still seven lucky ladies he wants to bed before he settles down.
While talking about losing his virginity on Valentine's Day aged 12, the X Factor reject told the mag: "I'm on 93 now. Seven more and then I'm getting a bird. As soon as I get to 100...
"Do you know what's good for me? That people know I'm a slag. So when I'm out, I get all the slags who are like, "Yeah, I'll shag him." I'll know they want it. But I do want a girlfriend."
And despite being four years Kirk's junior, it appears Frankie has been giving the former TOWIE star some tips on scoring with the fairer sex.
Kirk has taken to using Frankie's line "You're fit. You want it?" to attract the ladies.
"Frankie taught me that in the house," he laughed. "You go up to a group of girls and say, "You're fit. Do you want it?" If she says no, you move on to her mate."
Anyone who says romance is dead clearly haven't met this pair.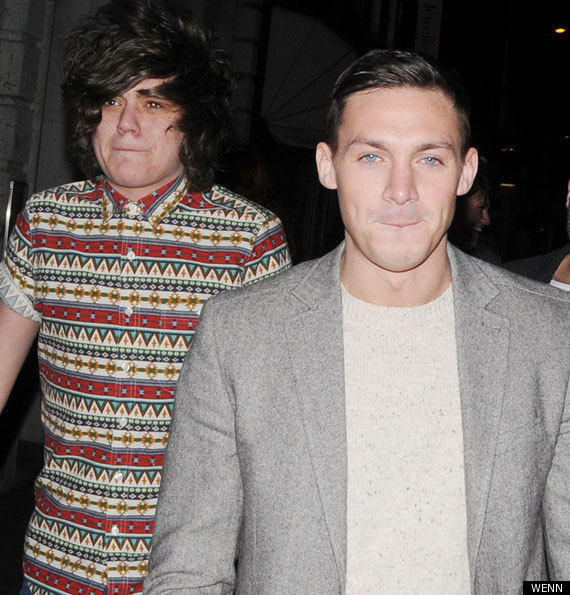 We were hoping for more gems like this from the boys' reality show, after it was reported they'd landed one yesterday, but it looks unlikely such a highbrow show will ever make it to our screens.
It had been said cameras would follow the lads as they moved in together, after forming a bromance while housemates in the Big Brother house.
But Frankie took to Twitter yesterday to scotch the rumours, saying the only thing he was concentrating on was his music career.
"If anybody has any information on this TV show me and @kirk_official are doing, please let me know. #notaclue (sic)," he tweeted
"I don't know what the shows called, didn't know one existed.
"The only thing I wanna concentrate on is my music, even if it does flop #cantknockatryer."
With what the Lord giveth on one hand, he taketh away with the other.
The full interview with Frankie and Kirk appears in this week's heat magazine, on sale now.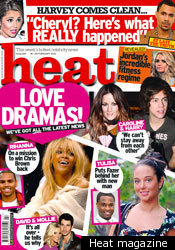 CAUGHT ON CAMERA GALLERY