Rihanna has raised eyebrows yet again by inviting her ex-boyfriend Chris Brown to her pre-birthday party in Beverly Hills.
The star, who turns 24 next week, threw a Barbados-themed bash at the Hearst Mansion on Monday for celebrity pals including Chris Martin, Bruno Mars and Katy Perry.
But tongues began wagging after Rihanna's former lover Chris made his entrance on the third anniversary of the couple's infamous fight.
One guest, Katia C., tweeted: "If Cupid was here he would be very happy everyone (at) Rihanna bday party was coupled up.
"All I can say, CB [Chris Brown] was invited and she was acting like the happiest girl on her birthday and probably got what she asked for."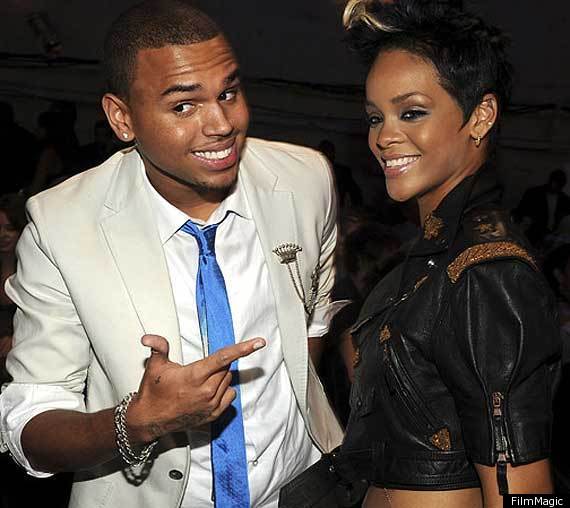 The birthday girl was spoiled rotten after Jay-Z and Beyonce gifted her with diamond earrings, and she danced the night away with her newly-single best pal Katy.
Another source told The Mirror: "Rihanna and Katy had everyone going crazy. By the end of the night they started a cake fight and were dancing together while Bruno and Chris looked on open-mouthed, cheering.
"RiRi made sure Chris was having a good time but then he kept a low profile, spending most of the night in a corner with a few pals.
"At one point Katy danced so much she broke her heels and had to leave the party barefoot.
"Rihanna also had her own wardrobe casualty when her corset came undone but she didn't let that stop the fun."
CELEB PICS OF THE DAY