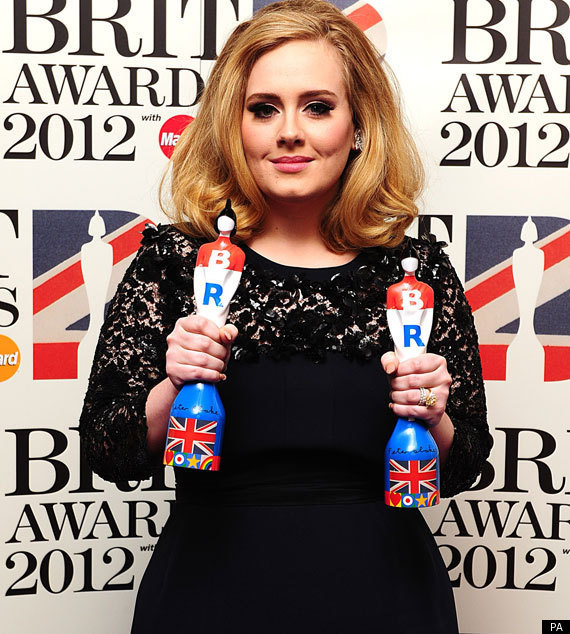 There's been a lot of talk about what Adele was doing with her fingers at last night's Brit Awards, and with all the bird flicking and that, one could be forgiven for missing what was going on with one of her other digits.
The double-Brit winner has sparked rumours she is engaged after sporting a large rock on her ring finger at last night's ceremony.
Adele - who is currently dating charity worker Simon Konecki - was wearing two rings on the same finger, with one looking suspiciously like an engagement ring.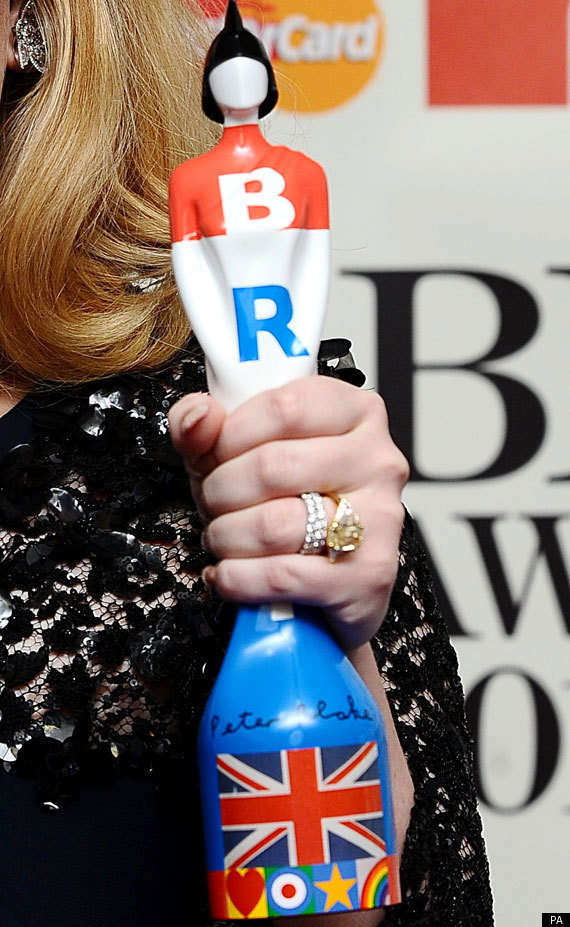 But the Rolling In The Deep singer has been known to wear chunky jewellery on her finger, as she sported a diamond encrusted band at last week's Grammy Awards.
However, it wouldn't be a surprise if she is engaged for real, as it has been reported Simon is looking to pop the question.
According to the Daily Star, he has been planning to propose to to the star.
A pal told the paper: "The couple have even spoken about having kids and are so serious. They've spoken about their future plans, how they want to buy a huge house in the country and have two or three kids.
"Simon is so smitten that he's also talked about popping the question as soon as her birthday in May.
"He knows she's the one and Simon's pals have never seen him so happy. He's like a different person."
Adele has previously spoken about her desire to settle down with Simon, even joking that she would take time off from her career for love.
"I am f***ing off for four or five years. If I am constantly working, my relationships fail. So at least now I can have enough time to write a happy record. And be in love and be happy. And then I don't know what I'll do. Get married. Have some kids. Plant a nice vegetable patch."
BRITS RED CARPET GALLERY
Brit Awards 2012 Red Carpet