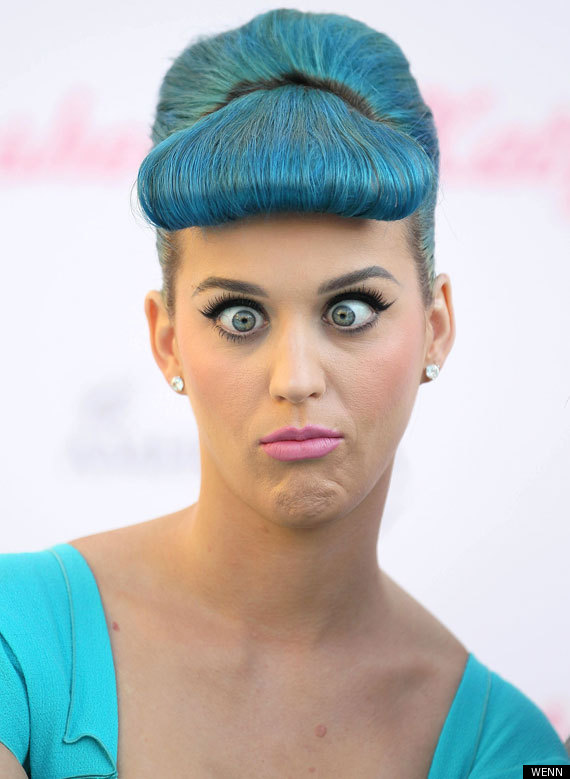 Katy Perry is such a good advert for her endorsements.
The star was out launching her new range of false eye lashes yesterday - but if this is the effect they have on your eyes, we can't see them catching on.
Ms Perry was at a shopping centre in California for the lash launch, which she has imaginatively called 'Katy Perry Eyelashes by Eylure'. How long do you think it took her to come up with that one?
She really went all out on the blue theme for the occasion too.
She rocked up to the event in a blue vintage convertible and sported a blue figure hugging dress to match her blue victory roll hair do.
Yep, she definitely loves a bit of blue.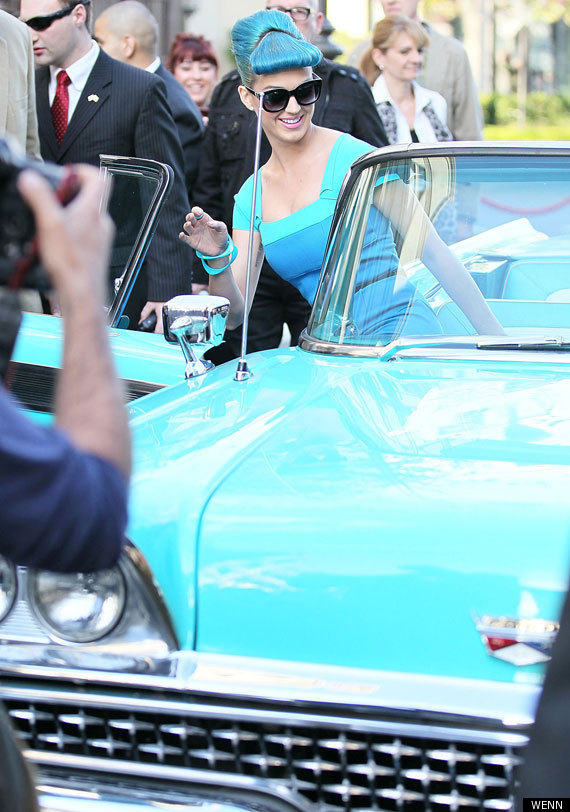 Not content with her foray into the beauty industry, the singer is also set to follow in her ex-husband Russell Brand's footsteps by cutting her teeth as an actress.
It has been announced she has landed a role in US comedy series Raising Hope, after she was invited by a pal to make a cameo appearance as a prison guard.
She said: "Shannon Woodward is my best friend. A couple weeks ago, I was home, just toasting up a frozen chicken fillet when she called me up and asked if I wanted to do something 'fun' for a change and try out a guest role on her TV show. I thought, 'Sure, I have nothing else to do, and I like chillin' with my best friend.'
"Greg was nice, but I hope he's not secretly sabotaging my potential future career by typecasting me in the role of just a looker, so that I would never be able to play anything more challenging."
KATY PERRY AND RUSSELL BRAND'S MARRIAGE IN PICS
Katy Perry & Russell Brand Before The Divorce