Susan Boyle has shown off her fighting side in a new interview by slamming Ricky Gervais for calling her a "mong" in his comedy show.
The Office creator hit the headlines in 2010 when he mentioned the derogatory term in a joke about the Britain's Got Talent star during a stand-up performance.
Susan remained silent about the drama, even after complaints were made to Broadcasting watchdog Ofcom, but she has now spoken out about the furore, insisting Ricky's insensitive joke will have lost him fans.
She tells The Sun: "I can take whatever Ricky says, because I'll tell you something - he's the one with the problem, not me.
"Ricky's a talented man but he's wasted himself with those comments. I think people who liked him are not so keen now."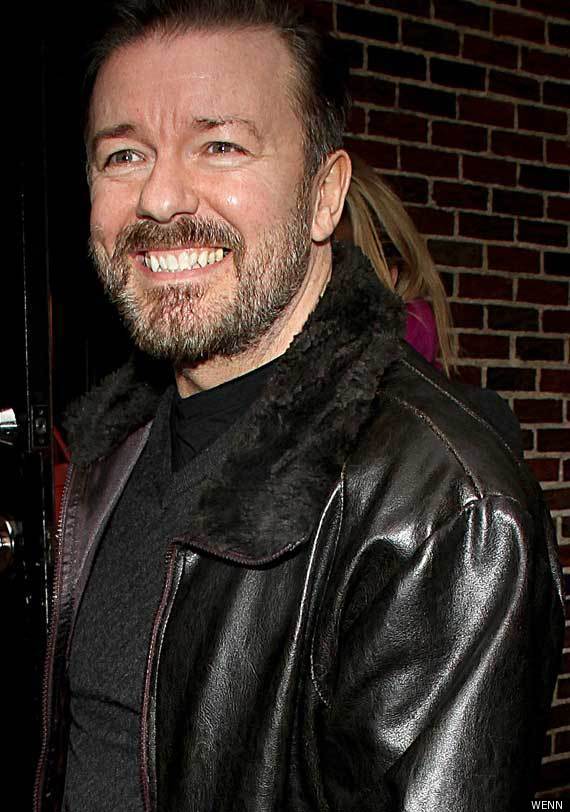 Bosses at Channel 4 were cleared of breaching broadcasting regulations after Ofcom officials ruled the programme was shown after the 9pm watershed and that Gervais' routine, which discussed the nature of language, justified his use of the word.
Susan, who was targeted by vicious bullies in her childhood, now just wants to move on from the incident.
She adds: "I've had a lot of insults. Do you know what I do? I ignore them. I just get on with my life. Those who have something to say usually have nothing to do."
During the interview, the singer also updated fans about the progress of new musical I Dreamed A Dream, which is based on her rags-to-riches life story.
The singer admits the scene in which her parents, Patrick and Bridget, learn their new-born baby has been deprived of oxygen is quite emotional for her.
She reveals: "Why do I cry at that? Because that's the reality. That's when the doctor tells my parents, 'Don't expect too much.' He prejudged me.
"All the doctor told my mum was what I wouldn't be able to do, not what I could do. But my dad said, 'All that child needs is love - and we've got plenty of that.' It makes me cry just thinking about it, never mind seeing it on stage every night.
> ENTER OUR COMPETITION TO WIN A GHOST HUNTING EXPERIENCE
CELEB PICS OF THE DAY