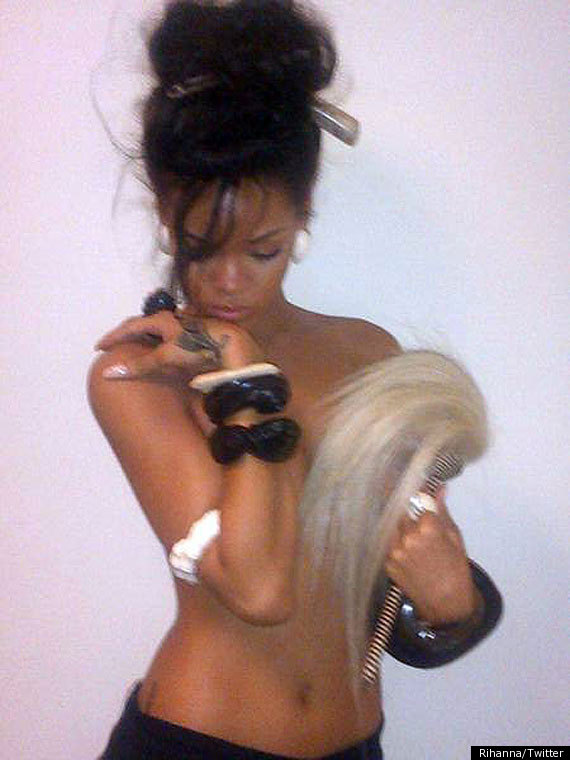 It's been, ooooh, days since the shy and retiring Rihanna last tweeted a semi-naked picture of herself so we were definitely due a new snap and the singer has more than delivered with her latest update.
The saucy mix has posed topless in the pic - taken on the set of her new video for Where Have You Been? - with only a few well-placed bangles and a fly whisk to cover her modesty. As you do.
Oh, and if you've managed to steer your eyes to anything above her neckline (well done) you might have noticed she's gone back to being a brunette too, which we're sure was the whole point of the photo in the first place.
Yeah, right.
CELEB PICS OF THE DAY