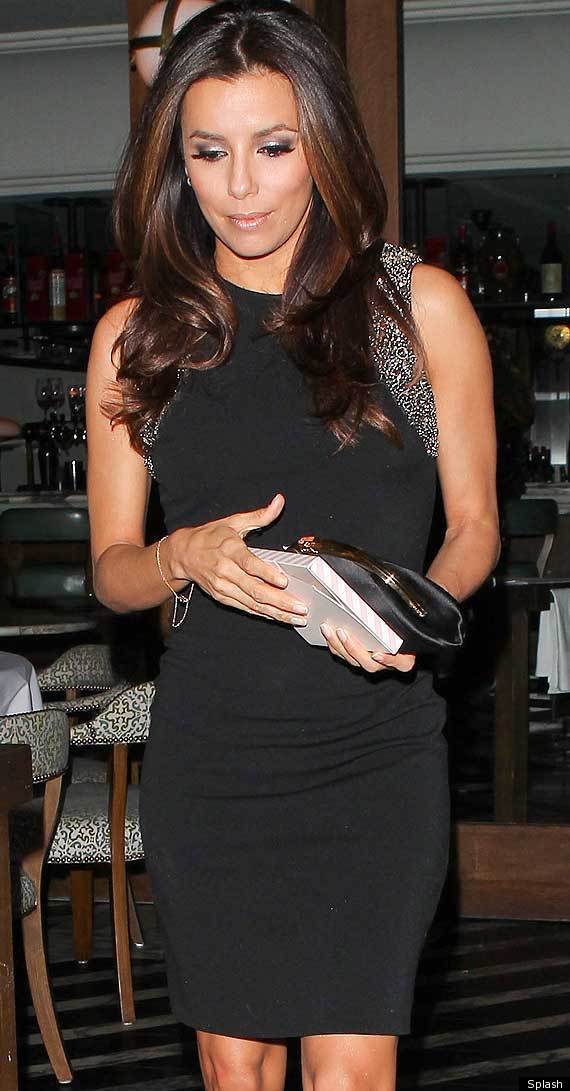 What's a girl to do when she's newly single and it's her birthday? Well in Eva Longoria's case the only thing to do is gather your bestest (mega-famous) girlie mates and head out for a slap-up birthday meal.
The Desperate Housewives actress was joined by her Brit pals Victoria Beckham and Kate Beckinsale last night for an uber glamorous birthday dinner at Cicconi's Italian restaurant in Beverley Hills. We're guessing none of them opted for pizza or pasta.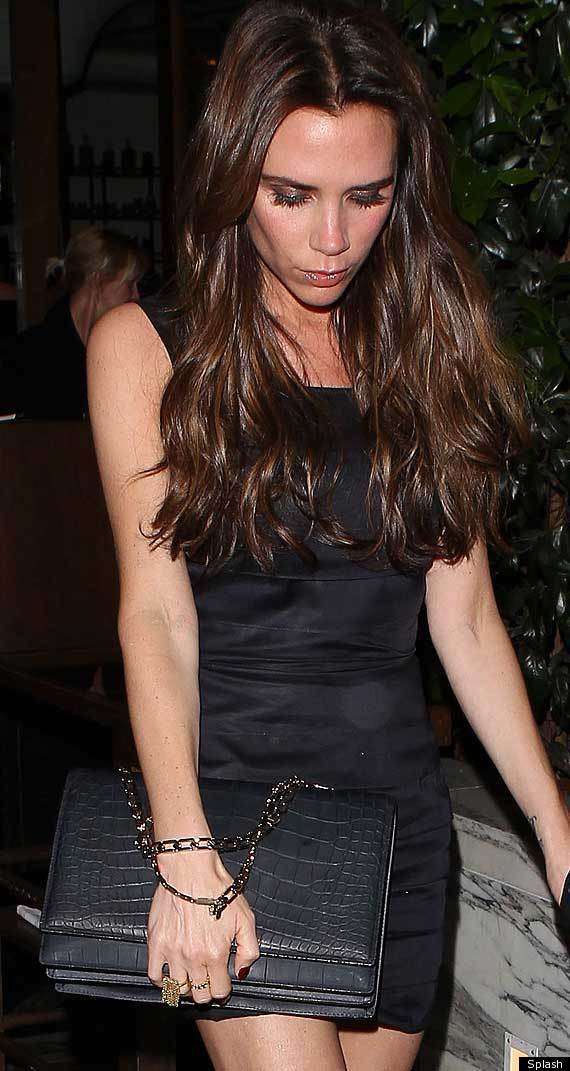 Eva and Posh both wore classic LBDs - which Victoria accessorised with her usual pout - while Kate went for leggings, a fitted white jacket and heee-uge pink clutch - handy for rapping over drunk-dialling fingers.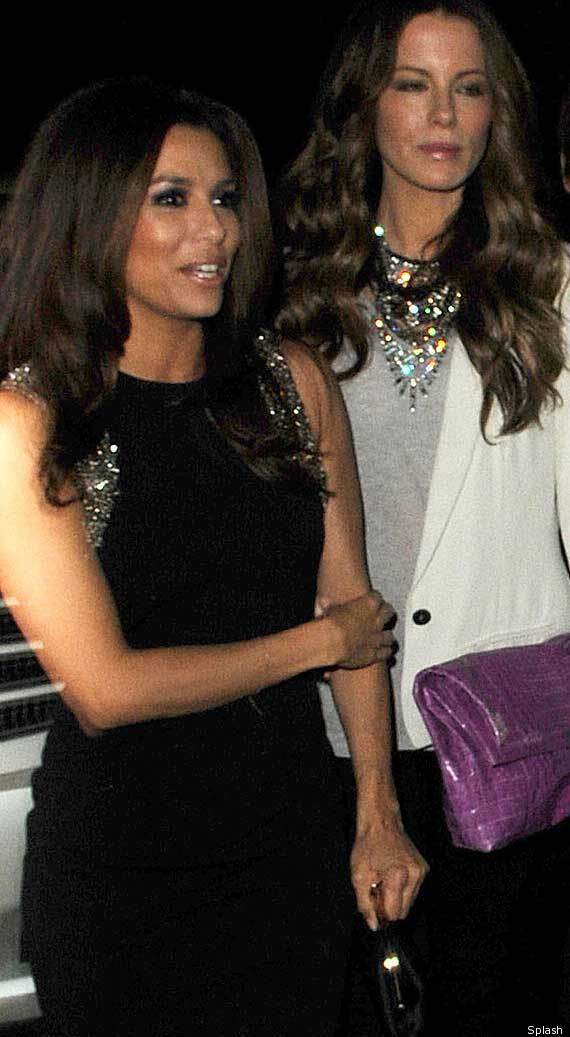 We doubt that was necessary though because Eva - who split from Eduardo Cruz after a year long relationship last week - seems to be rather enjoying her new single status, thank you very much.
She's managed to squeeze in not one, not two but THREE birthday celebrations in the space of a week. She also had a pre-birthday dinner party at LA's Cut restaurant on Tuesday and then headed to Chateau Marmont the following night before dining with Vicky and Kate.
Get 'er.
CELEB PICS OF THE DAY