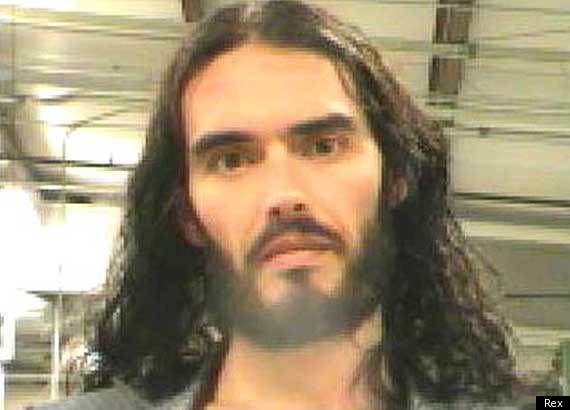 Russell Brand has been arrested for his iPhone tantrum after turning himself in to police on Thursday.
Just a day after a misdemeanour warrant was issued for his arrest, the Get Him To The Greek star got himself to the jail in New Orleans, Louisiana.
The former Mr Katy Perry - pictured in his police mugshot above - was booked on one count of simple criminal damage to property after allegedly chucking paparazzo Timothy Jackson's mobile phone through a glass window on Monday.
However, he wasn't locked up for long - Russell walked free an hour later after posting a $5,000 bond.
Russell faces a $700 fine for his outburst, but he doesn't seem too bothered - on Wednesday, he joked on Twitter: "Since Steve Jobs died I cannot bear to see anyone use an iphone irreverently, what I did was a tribute to his memory."