What sort of businessman thinks he can flog a poorly-made teddy bear wearing a Union Jack t-shirt to strangers on the street for £15? An ambitious one? Or just a foolish one?
Lord Alan Sugar's entrepreneurial show The Apprentice returns for its eighth series tonight, and this preview of episode one proves the contestants haven't got any wiser...
WARNING: The story below contains spoilers of what the candidates are tasked with in episode one.
In his famously belligerent manner, Lord Sugar pulls no punches in informing his 16 possible partners of his high expectations as they enter the boardroom:
"This is not about a job anymore and I'm not looking for a friend. If I wanted a friend, I'd get a dog. I'm looking for a partner, the 'Marks' to my 'Spencer', the 'Lennon' to my 'McCartney'. This is about me investing £250,000 into a business with one of you and I'm expecting you, as the so called entrepreneurs, to make the money for me."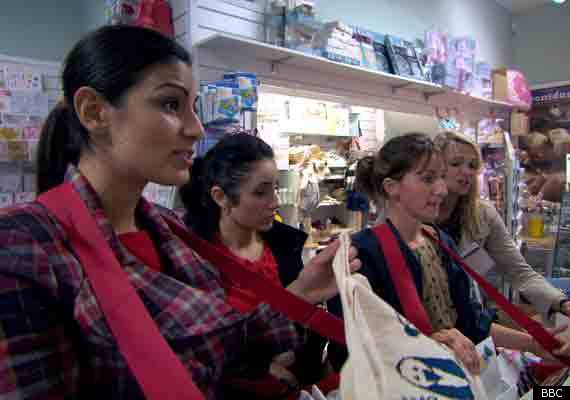 "Some of you may come here with preconceived plans of how this is going to play out. Let me give you a warning, don't try and hide. We're not playing 'Where's Wally?' here. I'm not looking for Lord Lucan, I'm looking for somebody who is going to put themselves forward and show me that they have got the aggression and business acumen to be my partner."
After being split into two teams and briefed on their first task – buying £500 worth of blank material, from mugs to mouse mats, creating designs to printing on them and then selling their unique products to the public - the candidates are let loose, which is when the fun and games really begin...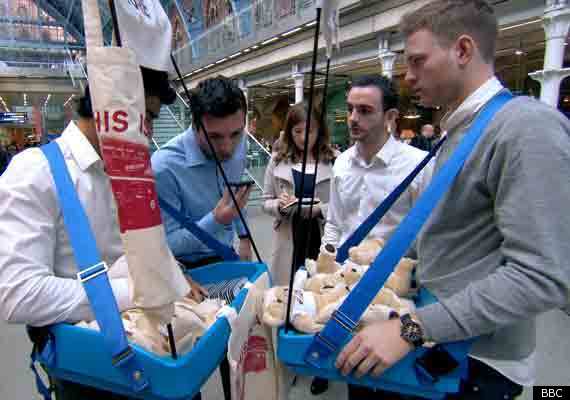 Calling themselves 'Sterling' and with Gabrielle appointed as project manager, the girls opt for an animal theme designed to appeal to kids, with cartoon zoo animals sketched by Jade.
But it doesn't talke long for the catty comments to surface. Maria - who's obviously got a lot to learn - voices her concern over Gabrielle's leadership style, saying: "She's an architect, she can draw. That's it. She can draw buildings."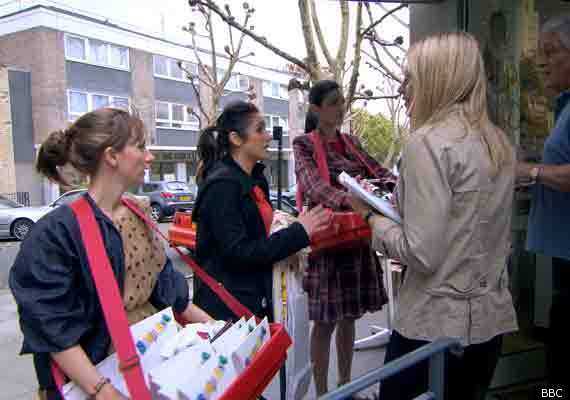 The boys name themselves 'Phoenix', and, after a hilarious stand-off over who will be project manager, Nick puts himself forward.
Nick brightly states, "the design comes second", which is why they end up creating possibly the most boring overdone product ever to come out of The Apprentice - teddies wearing Union Jack t-shirts and bags branded with red buses.
Karren Brady is less than impressed, stating: "The boys have thought about the cost of the printing and the margin and have kept the design really simple, but what's different about it? Nothing is different about it. The red London bus? Come on! There's got to be more imagination used in this process than that. "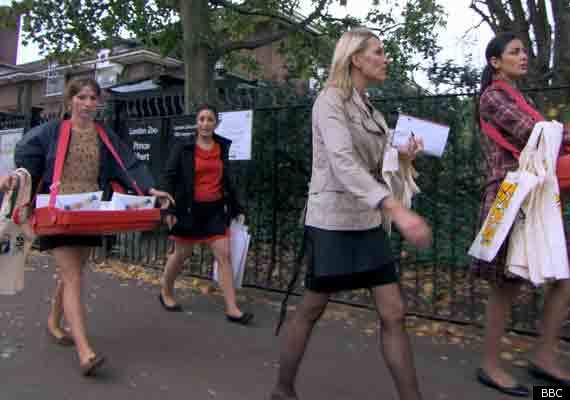 After some messy moments during the printing of their products, the teams hit the streets to sell their items - some of which deserve to be in the bin rather than on the market.
Find out which team will triumph and which candidate will become the first to be fired, tonight Wednesday 21st March, 9pm on BBC One.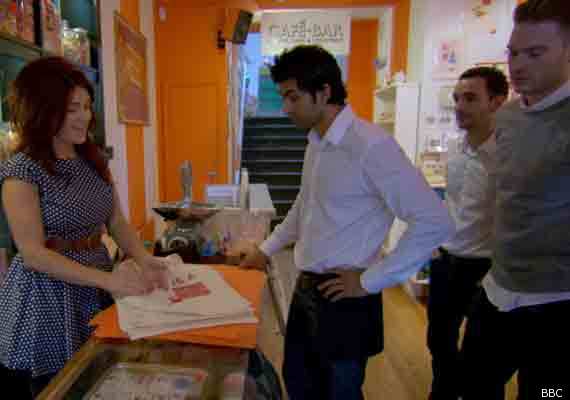 Meet this year's contestants in the slideshow below...