Tulisa Contostavlos has admitted that she is the person in the sex tape she has previously asserted was "100% fake".
The X Factor judge made the unexpected admission in a YouTube video posted on Twitter.
The seven-minute tape, which shows a blonde woman performing a sex act, briefly appeared online, but was removed under instruction from the star's lawyers.
However, in an online confession, Tulisa admitted that it is her in the tape. "To set the record straight", she said, "it is me and an ex-boyfriend sharing an intimate moment."
N-Dubz Dappy Arrested After Fight, Cousin Of Tulisa Contostavlos Bailed After Petrol Station Incident
Tulisa alleges that the man in the tape as "Justin Edwards, AKA Ultra".
The judge shows pictures of her ex-boyfriend, who she said she was dating from the age of 17.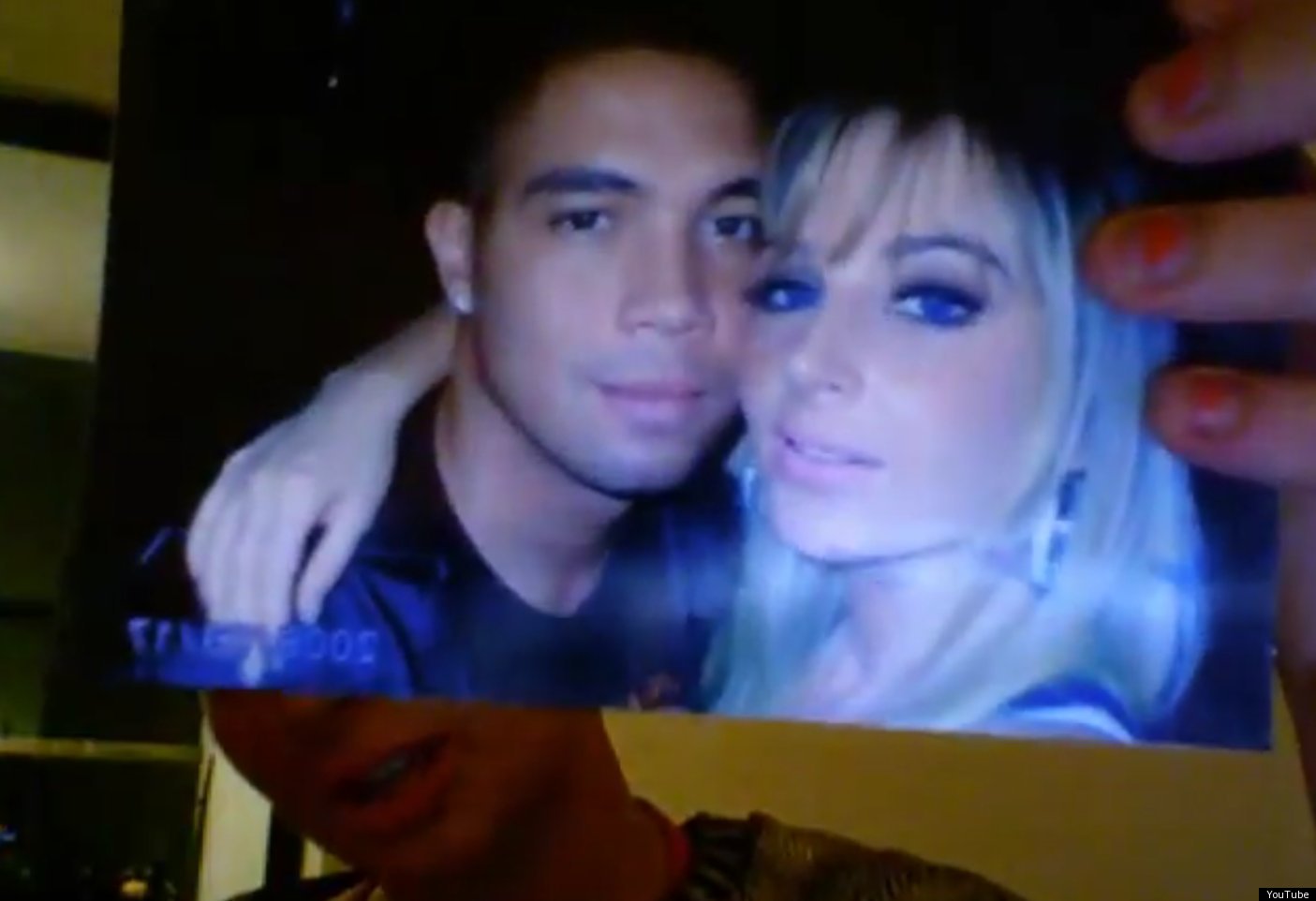 "I loved him deeply," she said, however admitted that the tape's emergence was "not unexpected".
"As you can imagine I'm devastated," she said. "When you share an intimate moment with someone you care about, you love, you trust, you don't think that moment will be shared with the rest of the UK."
"It's out there now, there's nothing I can do about it, but I had to deal with it."
Tulisa ends the tape by apologising to anyone that the tape "has offended".
Soon after the posting, "Justin Edwards", "ULTRA" and "#StopUltra2012" were all trending on the micro-blogging site.
An hour after the confession went public, Edwards posted the following on his Twitter account:
He later follwed it up the next day saying: "To find the truth both sides of the story should be heard b4 passing judgement #thatisall"
> ENTER OUR COMPETITION TO WIN SIGNED JAMES MORRISON ALBUMS
> IN PICS: TULISA'S AMERICAN ADVENTURE