The Malian army has announced that it has seized power in the West African Republic following a coup.
Rebel soldiers, calling themselves the National Committee for the Restoration of Democracy and State (CNRDR), took to state TV on Thursday to inform the public that they had ousted the regime of Amadou Toumani Toure, and intended to hand power to a democratically elected government.
Addressing the country, Captain Amadou Sanogo announced a nationwide military curfew and a suspension of the constitution "until further notice".
"The CNRDR... has decided to assume its responsibilities by putting an end to the incompetent regime of Amadou Toumani Toure," said Amadou Konare, a spokesman for the CNRDR.
"We promise to hand power back to a democratically elected president as soon as the country is reunified and its integrity is no longer threatened," he said.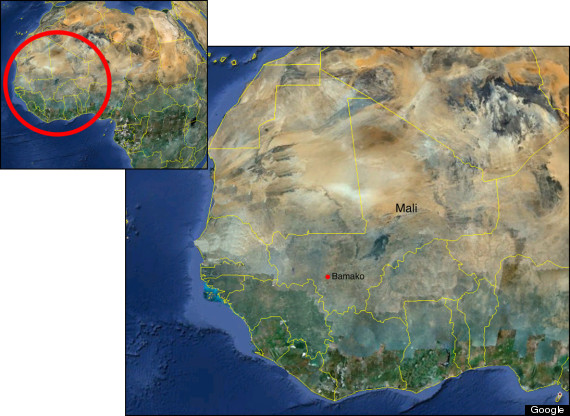 The whereabouts of Toure, who came to power in 1991 following the overthrow of the military regime, is unknown.
According to Cheick Oumar Sissoko, the leader of Mali opposition party African Solidarity for Democracy and Independence: "The president is not in the palace, the soldiers have taken him to another location."
"We think he has been taken to another military base," he added.
According to the BBC, several members of the government, including the foreign minister, have been arrested.
Since the turn of the year, the Malian Army has been combatting an insurgency by the Tuareg rebels, soldiers from the North African ethnic group that have recently been targeting towns in the north of the country.
The CNRDR have accused the Toure regime of not supplying sufficient arms to enable the army to deal with the rebellion to the north, which has seen more than 150,000 Malians displaced and consequent food shortages.
On Wednesday, CNRDR soldiers stormed the palace, exchanging gunfire with troops loyal to the regime. At the same time, the country's TV channel went blank.
The the UN secretary-general, Ban Ki-moon, has called for calm.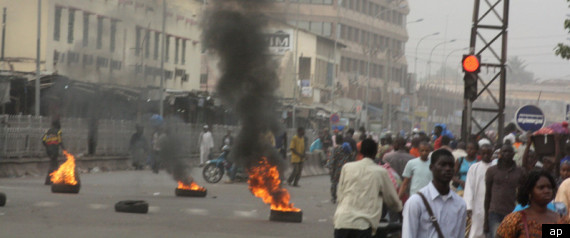 Civilians stand near burning tires lit in support of the mutiny in Bamako