Emmerdale star Matthew Wolfenden has become the winner of Dancing On Ice 2012.
The actor, who plays David Metcalfe in the ITV soap, said: "It's going to take a few days to sink in, I can't believe it… I thought I was going to be a laughing stock."
Wolfenden, who was a member of the British gymnastics squad until he fell whilst practising on the rings and broke his back at age 16, added: "It's been the hardest thing I've ever done, and I've run marathons."
He was the bookies' favourite to slide off with the title, however it was a tight final between him and runner-up Hollyoaks star Jorgie Porter.
She praised his victory, and claimed: "I can't think of anyone better to be up against."
Wolfenden beat former X Factor hopeful Chico Slimani to claim the honour after a set of spectacular routines.
His first performance included the use of a rain machine to set the mood to Gene Kelly's Singin' In The Rain. It featured as his "showcase" piece, which each of the contestants had to help choreograph themselves.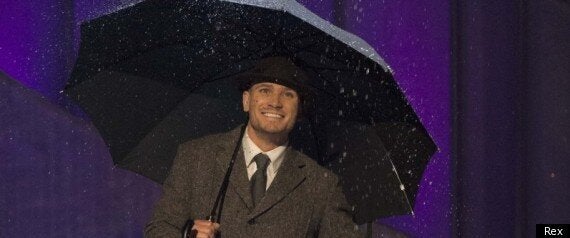 Porter danced to Fame by Irene Cara for her showcase, wearing a red leotard, and she braved being thrown into the air, while Chico went for the Fonz look as he performed to the Happy Days theme.
Each of the trio, and their partners, also performed a favourite dance from earlier in the three-month series with Chico restaging his dance to Sexy And I Know It by LMFAO, Porter reliving Fallin' by Alicia Keys and Wolfenden revisiting Queen's Don't Stop Me Now.
Chico was eliminated at the last stage, while Porter and Wolfenden went on to skate their version of the Bolero routine, made famous by show coaches Jayne Torvill and Christopher Dean in their gold medal-winning performance from the 1984 Winter Olympics.
Judge Katarina Witt told Wolfenden after his Bolero: "I can't imagine what sort of world class skater you would have become if you started as a boy."
Jorgie was born five years after Torvill and Dean first performed the Bolero but she looked like she was born to dance it. Torvill told her: "It was so beautiful you looked like a ballerina out there".
Louie Spence said: "You have outdone yourself."
SLIDESHOW: This year's Dancing On Ice contestants...